'Hunger Games: Catching Fire': Lynn Cohen Is Mags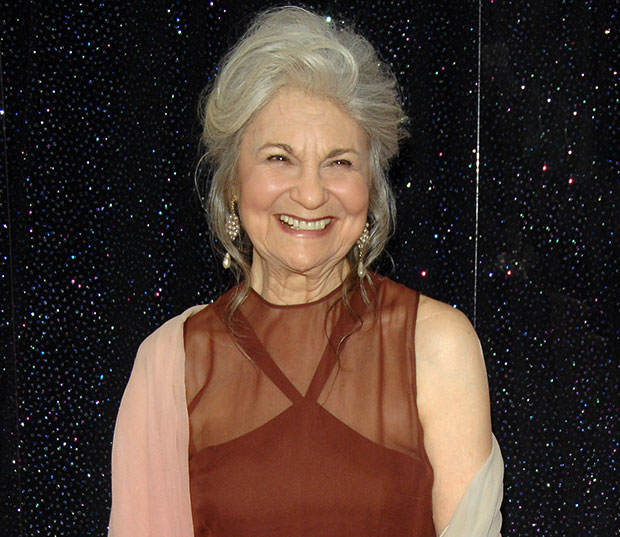 Like a Reaping of its own, casting announcements are flying in at rapid pace for the upcoming sequel to one of this year's biggest success stories, The Hunger Games. The latest addition? Actress Lynn Cohen, cast in the role of "Mags" opposite Jennifer Lawrence in The Hunger Games: Catching Fire.Cohen's previous roles include Steven Spielberg's Munich, Charlie Kaufman's Synecdoche, NY, and HBO's Sex and the City.
In Catching Fire, Mags is an 80-year-old woman who volunteers for the 75th Hunger Games in place of Annie, the love interest of resident heartthrob Finnick. During the Games, Mags allies with Katniss and company, although she needs to be carried around the arena pretty much the whole time. She's not particularly thrilling, but Mags does provide for some much-needed emotional grounding for Katniss during the heat of the Games. If the old lady from Titanic used to kick ass and take names, that's Mags.
Returning for the sequel are The Hunger Games central three stars, Lawrence, Josh Hutcherson, and Liam Hemsworth. Previously announced newcomers include Philip Seymour Hoffman as Plutarch Heavensbee, Jenna Malone as Johanna Mason and Amanda Plummer as Wiress, while Pirates of the Caribbean: On Stranger Tides star Sam Claflin has been reportedly cast as Finnick.
Follow Matt Patches on Twitter @misterpatches
[Photo Credit: WENN.com]
More:
'Hunger Games': Go Behind-the-Scenes with Jennifer Lawrence — EXCLUSIVE PICS
'Catching Fire': Dream Casting Call
Jennifer Lawrence's 'Hunger Games' Archery Coach Says the Actress is Olympics Ready