Idris Elba Will Return for 'Thor 2'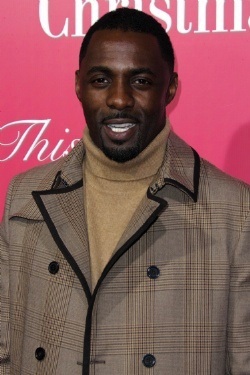 Idris Elba is having quite a year. This summer, he'll star in the highly-anticipated Ridley Scott sci-fi film Prometheus, and next he'll appear as Nelson Mandela in Long Walk to Freedom. The actor confirmed today that after playing the revered South African leader, he'll join another massive project that's just slightly less high-minded: Thor 2.
In an interview with Collider, Elba said of reprising the role of Heimdall, the guardian of Asgard, "I'd just like to get to know him a bit more. Who is Heimdall? He guards the gate. Okay. Is there anything else? I don't know what is in the script because I haven't read it yet. But, the audience has responded to Asgard and wants to know more about who lives there and what it's about. I'm sure, if they do that, Heimdall will be featured more."
It's quite possible that Elba will be relegated to a minor role again in Thor 2, which is unfortunate because he's an outstanding actor. In case the screenwriters need ideas for Hemidall, we've come up with some plots that play to Elba's strengths.
Inspiration: The Wire
Plot: After Loki come to power again in Asgard, Heimdall starts a well-run underground organization to help Thor take him down. Tragically, Hemidall is ambushed and gunned down while meeting with low-level bureaucrats about who has the proper permits to guard the gate to Asgard.
Inspiration: The Office
Plot: For comic relief, Thor enlists the help of an incompetent but well-intentioned captain of Asgard. Heimdall plays the capable straight man who ultimately fails to keep the captain in line.
Inspiration: Obsessed
Plot: Heimdall is happily married to a beautiful woman (Beyoncé in a cameo), but jealousy tears them apart when Heimdall starts spending too much time with his sexy, blond-haired friend Thor.
Inspiration: Luther
Plot: After Loki kidnaps Frigga, queen of Asgard, Thor asks Heimdall to play detective (specifically, the type who doesn't do things by the book). After lots of screaming and dangling goons off of buildings, Heimdall manages to track down Thor's stepmother.
More:
Post-'Avengers': What's Next for the Marvel Heroes
Chris Hemsworth Talks 'Avengers', 'Thor' Sequel, and More!
'Avengers' Assemble… on TV! The Hulk Gets an ABC Series
[Collider]