Review: 'In a World…' Tries Hard to Satisfy the Masses But Is Best When It Sticks to the Weird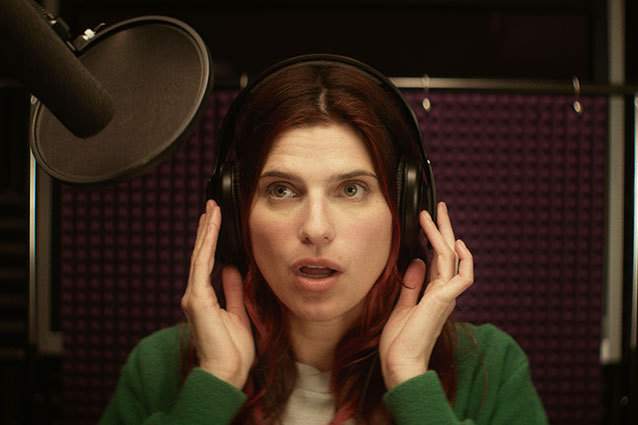 Expecting a 90-minute comedy film to really plunge into the intricacies of an underdog industry is a sure fire way to come up disappointed, I have to admit in retrospect. But with the likes of Lake Bell, Demetri Martin, Ken Marino, and Rob Corddry on board — individuals I have come to revere for their mission to twist and expand the form of contemporary comedy — I felt it reasonable to look forward to a decidedly interesting movie about the universe of voiceover acting. In a World… is definitely interesting, though not as much as it could have been. Although the subculture central to the story is a fascinating one, In a World… seems bent on straying outside its confines and into more mainstream pastures. An understandable impulse, sure. But we were having a good time with the voiceover shtick.
Were writer/director/star Bell willing to forgo the "necessities" of a romantic subplot for her and Martin's character and a trouble-in-paradise B story that takes up far too much time without even a tenuous connection to the central plot, we'd have the movie we paid for. Without these anchors, we might have seen a few more of the twists and turns to the colorful, convoluted, and wicked industry that In a World… paints voiceover acting out to be. But I guess when you're making a movie about something as niche as voiceover, you need to stock in a few bits of budding romance and relationship dismays to keep the masses affixed.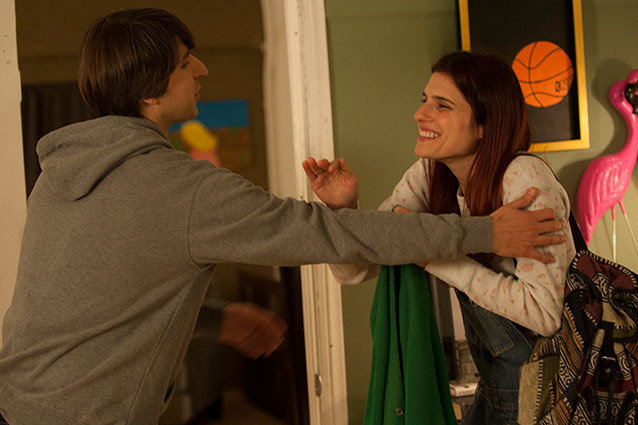 It's not as though Bell's side stories aren't entertaining. Thanks to the more than capable supporting players, even the more meandering parts of the story are good for a laugh. But the meat is back in the studio, where Bell plays a struggling voiceover artist who is just breaking into trailer work thanks to a new demand for a female voice. Ah, here's where things get good — here's where we realize that the industry is one worth our attention: "Yes," the viewer thinks for the very first time in his or her life, "I guess I do only here dudes narrating movie previews." You do. And it's because of the baritone kingpins like Carol's (Bell) father Sam (Fred Melamed) and his protegee Gustav (Marino) who monopolize the workload and keep the whole game a "boy's club."
When the film delves into the sexism of the industry, it's interesting. When it bats around the tricks of the trade, it's fun. When it veers off to explore the marital rough patch faced by Carol's sister (Michaela Watkins) and brother-in-law (Corddry), it's a little perplexing. Why is this happening? What happened to the microphones and all the shop talk? Unfortunately, In a World… doesn't feel comfortable in its own skin, hoping to pad the blow of a quirky insider flick with romantic stuff with which everyone can feel familiar. But that's not the victory of this movie. Bell's directorial debut is far superior, in fact, when it stays in its own little world.
Follow Michael Arbeiter on Twitter @MichaelArbeiter | Follow hollywood.com on Twitter @hollywood_com
More:
'We're the Millers' Review
All the Egregious Pop Culture References in 'We're the Millers'
'The Smurfs 2' and 'Spring Breakers' Are the Same Movie
---
From Our Partners


Battle of the Bikini Bodies (Celebuzz)


Complete Guide to Strippers in Movies and TV (Vh1)