Indie Seen: 'Blackthorn' Reminds Us Why We Love Westerns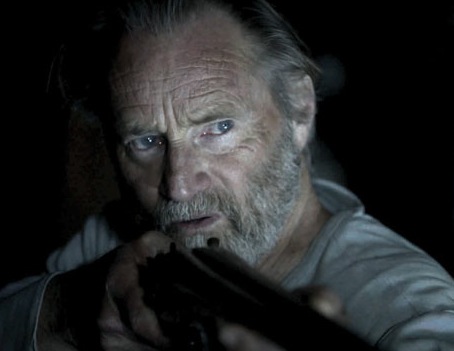 Out of IMDb's Top Fifty Westerns of all time, only five of the ranked movies were made after the year 1990. Kind of amazing, considering the genre was one of America's staples back in the early half of the 1900s, capable of spitting out a few dozen titles in a single year. But either audiences lost interest or Westerns lost their luster, as these days, the horse-riding, pistol-toting adventures only make their way into theaters when they're mixed with "blockbuster friendly" genres (Cowboys & Aliens, Rango, Jonah Hex) or directed by auteurs with Oscar potential (The Coen Bros' True Grit).
But thanks to the world of independent film, the spirit of the Western is being kept alive—and, frankly, it might be the best way to do it.
Limiting the scope is what makes Blackthorn—a new film out now on VOD and in theaters October 7—a compelling, tension-filled Western. Forget large-scale set pieces—this isn't 3:10 to Yuma or any of the other action-driven cowboy stories of late. Instead, Blackthorn unfolds a character-driven quest across a sprawling backdrop, centered on one of the more infamous bandits in history: Butch Cassidy (played by rugged writing/acting legend Sam Shepard). The movie follows Cassidy—now living under the alias Blackthorn—as he wraps up a twenty-year stint in Bolivia and prepares for his journey back to America. With a horse, a gun and his life savings in hand, Cassidy makes his way across the Bolivian desert, a journey rudely interrupted by an on-the-run criminal, Eduardo (Eduardo Noriega). After a brief skirmish, Cassidy's horse runs off, leaving the two warring men to work together for survival.
Westerns are at their most familiar (and often cartoonish) when they let the plot do the talking. How many times can we really watch X rescue Y so he can Z without having an ounce of emotion invested in the scenario? Blackthorn rectifies the issue, not by conjuring up a crazy, never-before-seen plot, but by filling it with characters we care about. Whether intended or not, it plays like a spiritual sequel to the classic Butch Cassidy and the Sundance Kid, including some flashback scenes starring a young Butch (courtesy of Game of Thrones actor Nikolaj Coster-Waldau).
What really transforms Blackthorn into a fresh take on an archetypical story is Shepard's Cassidy, a man burdened by his outlaw past. Through Shepard's weathered exterior, we understand Cassidy seeks redemption—which he believes will come after reuniting with The Sundance Kid's son. Blackthorn is at the end of is life and with only one goal, so while he's OK taking the life of anyone that stand's in the way of his mission (and, boy, does he do so), he's also accepting and warm to those who may have crossed him. He befriends Eduardo and contemplates the life pursuit of his lawmen hunter Mackinley (Stephen Rea). He reflects on the memories of his past that continue to haunt him, all while crossing the dangerous landscapes of Bolivia and escaping enemy fire.
Director Mateo Gil, writer of Abre Los Ojos (the original Vanilla Sky) and Oscar-nominee The Sea Inside, sets his film in a lush, unique setting and puts all his chips on Shepard. The gamble revitalizes the genre. Whereas HBO's Deadwood didn't feel anything like Stagecoach, Blackthorn's gritty, intimate tale maintains the most important part of the Western: the soul.
="FONT-STYLE:>