'Insidious 3' Might Happen, But Can It Work Without James Wan?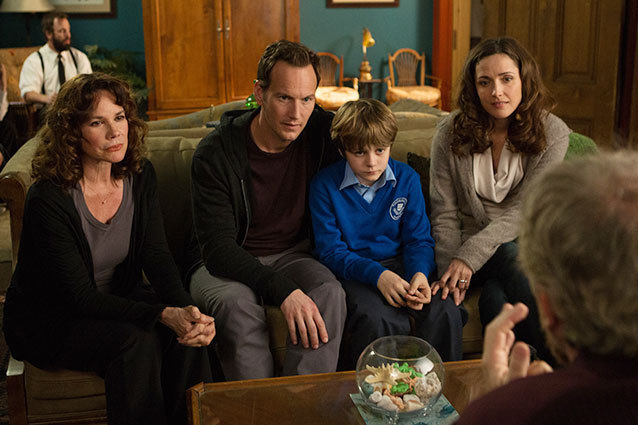 FilmDistrict
James Wan might have won the summer this year. After superhero shrug after superhero shrug, Wan's two films, The Conjuring and Insidious: Chapter 2, both cracked the top box office spot despite being modestly budgeted horror films. While studios love to churn out generic slashers with cheesy CG blood, Wan has been working with great writers and small producers to make some of the best wide-release horror in years. Even Joss Whedon (Avengers director Joss Whedon) had a years-long battle to get his subversive Cabin in the Woods a meager release. But somehow, The Conjuring has been in theaters for two full months, despite an R-rating that wasn't from nudity or gore, but simply for being too scary. Years ago, when Wan burst onto the scene by directing the first, best Saw film, it seemed as if he was gleefully throwing his hat in the "torture porn" arena that was just beginning to form. But after leaving that franchise juuust before it completely jumped the shark, Wan stuck with small movies and has continued to become one of the scariest directors in the business. So today's press release announcing another Insidious sequel should have been great news for him.
But Wan, currently working on the next Fast & Furious movie, is deadset against returning not just for a part three, but to the entire horror genre. Considering the movie essentially ends on a cliffhanger, it should be no surprise that aside from the studio, the person most excited to return to the Insidious universe is writer Leigh Whannell. And while he certainly helped to shape these two very good, very scary films, horror is a genre that owes a lot to its directors. Choreographing moments, coaxing out terrified performances, managing effects and camera angles… the director could make or break this film.
How wise is it to continue on without Wan — or any director in mind? Sure, there are several successful horror series that have survived without a consistent director, but they're the Paranormal Activities and Final Destinations and (ahem) Saws of the genre. It's a shame Wan, who has sheparded the Insidious series with so much thought, would leave it just as it truly cemented itself as a hit. Then again, if there's any series that has thrived the longer it's been in production and the more the key players have changed, it's the Fast & Furious…es. At least we can look forward to Wan's contribution there. 
More:
'Insidious: Chapter 2' Writer Leigh Whannell Talks Sequel!
'Insidious: Chapter 2' Makes the Unknown Terrifying
'Insidious: Chapter 2' Featurette
---
From Our Partners:


A Complete History Of Twerking (1993-2013) (Vh1)


15 Stars Share Secrets of their Sex Lives (Celebuzz)