Is Noomi Rapace The Next Great Hollywood Import?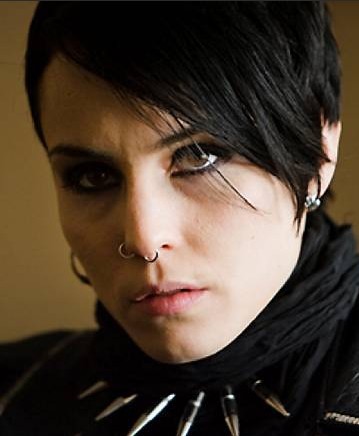 Days ago, the worldwide search for an actress to play Lisbeth Salander, the punky protagonist at the center of Columbia Pictures adaptation of Steig Larsson's The Girl With The Dragon Tattoo (and two more films to follow) ended. Rooney Mara, a relatively unknown 24-year-old landed the coveted role and will undoubtedly be shot to fame quicker than a reality TV star. But what of Noomi Rapace, the relatively unknown 30-year-old Swedish actress who masterfully led the original adaptations of The Millennium Trilogy (The Girl Who Played With Fire and The Girl Who Kicked The Hornet's Nest round out the series)?
Industry insiders are already dubbing Rapace as the next big thing in Hollywood, a town that loves to find talent abroad and bring them to mainstream American films. I liken her soon-to-be meteoric rise to the cases of Sam Worthington and Marion Cotillard. The Aussie could barely grab a decent gig in the States before James Cameron cast him as the lead in Avatar and now he's got enough work to keep him busy for the next few years. Cotillard, the French actress who became an over-night sensation with La Vie En Rose, went on to star in blockbuster films like Public Enemies and Inception. If these earlier examples prove anything, it's that a single role can can change the course of one's career and given Deadline's recent report, it looks like Rapace may be next in line to become an honored Hollywood Import.
Sources close to the actress claim that she has been pursued by nearly every studio in town to make her big Tinsel Town debut. Warner Brothers has approached her about working on Sherlock Holmes 2 and Paramount Pictures and director Brad Bird are actively pursuing her for Mission: Impossible IV. With offers like those coming in, I can't wait to see what kind of leading roles she's going to be offered in the near future.
But the love Rapace is feeling doesn't end with studio executives, she's got taste makers eating out of her hand as well. Director/producer Brett Ratner jumped at the chance just to meet her, while McG wants her to play the villain in his new action-comedy This Means War at 20th Century Fox. She also met with Brad Fischer for the Phoenix Pictures project The Last Voyage Of The Demeter, Jon Amiel on his latest (believed to be titled Masterwork), James McTeigue on The Raven and Tommy Wirkola on Hansel And Gretel: Witch Hunters.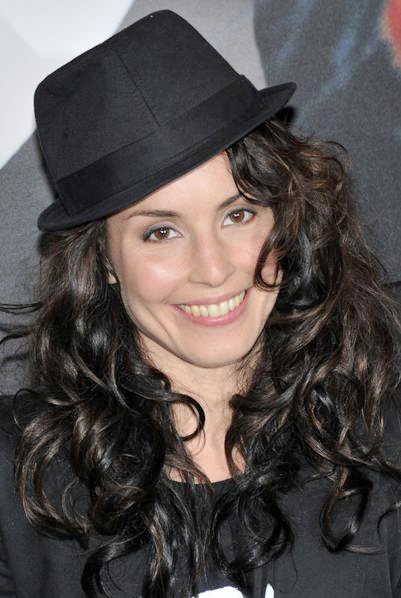 Most significant though is the talk of Noomi getting an Oscar nomination for her work on The Girl With The Dragon Tattoo. The foreign film was a huge success overseas and has thrilled select American audiences who came out to see what all the fuss was about. Deadline's Nikki Finke has confirmed that Rapace does qualify for an Academy Award, as Music Box Films released director Niels Arden Oplev's Dragon Tattoo in a Los Angeles County theater for an awards run this past March, thus making Rapace's performance eligible. The company has also hired an Oscar publicist to promote Noomi for a Best Actress nomination.
Whether or not Noomi Rapace takes the stage at The Kodak Theater this February is anyone's guess, but what is a sure thing is that she has left her mark on both global cinema as the most authentic embodiment of Larsson's beloved character and on Hollywood's most powerful players as a talented and strong actress. I hope that she gets the chance to show American audiences what everyone is show business already sees: a hard worker capable of complete transformation and wonderful performances.
Source: Deadline