Is Quvenzhane Wallis Oscar's Youngest Nominee, and 9 Other Questions About 2013's Race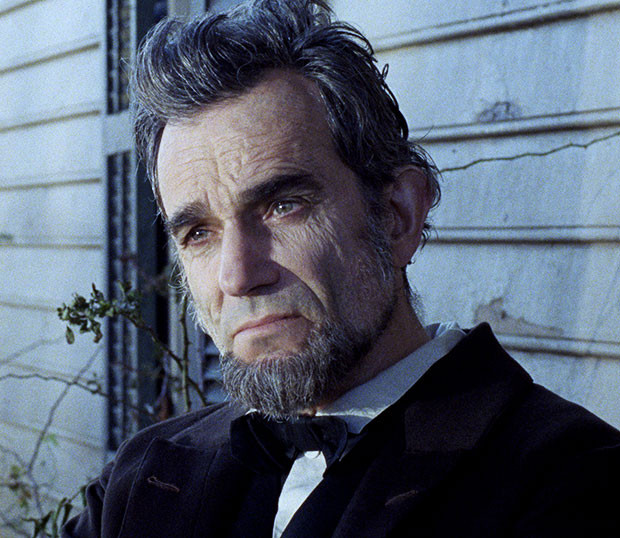 The nominations for the 85th Academy Awards are out. But while Denzel Washington is laughing for having fooled the Academy into thinking Flight is an Oscar-worthy movie, Anne Hathaway is crying into her celebratory mimosa, and Kathryn Bigelow is trying hard not to cry for a completely different reason, we are scratching our heads. Thursday morning's announcement has left us with myriad ponderables. Here are 10 burning questions that have us yelling, "We want answers!" and running to Google faster than a cheetah on a treadmill.
The Best Supporting Actor category has a reputation for being dominated by Hollywood's veteran gentlemen. But, before this year, has there ever been an acting category filled with actors who already have an Oscar in their trophy case?
Nope. This would be the first time. Christoph Waltz won for Inglorious Basterds in 2010, Philip Seymour Hoffman for Capote in 2006, Robert De Niro for The Godfather: Part II (1975) and Raging Bull (1981), Alan Arkin for Little Miss Sunshine in 2007, Tommy Lee Jones for The Fugitive in 1994. 
This could be the third Oscar for Robert De Niro and Daniel Day-Lewis. Who else has three? And who has the most wins?
Actors Ingrid Bergman, Jack Nicholson, Meryl Streep, and Walter Brennan all have three Oscars. But Katherine Hepburn beats them all with four Best Actress wins. Competitors in non-acting categories, however, rake in even more awards. Composer Alan Menken has eight, costume designer Edith Head has eight, visual effects supervisor Dennis Muren has nine, and Walt Disney has the distinction of winning the most Academy Awards — he has 22. 
In addition to his hosting duties, Seth MacFarlane was nominated for an Oscar in the Best Original Song category. Is this the first time a host has also been up for an award?
Nope! Just two years ago, James Franco co-hosted with Anne Hathaway while he was also nominated for Best Actor for 127 Hours. And before Franco, six other hosts played dual roles on the big night: Frank Capra (1938), Bob Hope (1952), David Niven (1958), Michael Caine (1972), Walter Matthau (1975), and Paul Hogan (1986). Capra, Hope, and Niven also walked away with trophies their respective years. 
Austrian tear-jerker Amour has five chances to take home a trophy this year. How many times has the same movie been nominated for Best Picture as well as Best Foreign Language Film? And has the same movie ever won the Oscar in both categories?
There have only been nine foreign language films nominated for Best Picture: Grand Illusion, 1938; Z, 1969; The Emigrants, 1972; Cries and Whispers, 1973; Il Postino, 1995; Life Is Beautiful, 1998; Crouching Tiger, Hidden Dragon, 2000; Letters from Iwo Jima, 2006; and Amour, 2012. Of those movies Z, Life Is Beautiful, and Crouching Tiger, Hidden Dragon won Best Foreign Language Film rather than Best Picture. The Emigrants is the only film to lose both. Grand Illusion was nominated before Best Foreign Language Film was created, Letters from Iwo Jima was ineligible because it was an American production, and Cries and Whispers and Il Postino were not nominated. No movie has ever won both categories. 
Silver Linings Playbook has nominations in the five biggest categories (Best Picture, Director, Actress, Actor, Screenwriting). Has a film ever swept all five?
In Oscar history there have been three films to sweep the major acting categories as well as take directing, screenwriting, and Best Picture awards: It Happened One Night (1934), One Flew Over the Cuckoo's Nest (1975), and The Silence of the Lambs (1991). 
While Argo and Zero Dark Thirty are considered frontrunners for the Best Picture win, their directors (Ben Affleck and Kathryn Bigelow, respectively) weren't nominated for Best Director. Is it rare for a film to take home Best Picture and not Best Director?
In a word, yes. Of the 85 films that have been awarded Best Picture, 65 of them have also taken home the award for Best Director. And in only three instances have the directors of Best Picture-winning films not been nominated themselves — Wings (1928), Grand Hotel (1932), and Driving Miss Daisy (1989). 
Eiko Ishioka, who passed away this year, is nominated for Best Achievement in Costume Design for her work on Mirror, Mirror. How many Oscars have been awarded posthumously?
There have been 15 posthumous awards won in the competitive categories out of 73 nominations for people who were also in the "In Memoriam" reel that year. The most recent winner was Heath Ledger in 2008 for Best Supporting Actor in The Dark Knight. Composer Howard Ashman has the most posthumous nominations (he has four). Art director William A. Horning has the most wins: he won two awards in two consecutive years, for Gigi in 1958 and Ben-Hur in 1959. In 1959 he was also nominated for art direction of North by Northwest. That's one busy corpse! In Ishioka's Best Costume Design category there have been four posthumous nominations (three for the same person) and zero wins.
Lincoln, which has so far raked in over $145 million at the box office, is the only Best Picture contender this year you could really call a "blockbuster." What was the lowest grossing film to ever take the Best Picture category?
The lowest grossing Best Picture winner was The Hurt Locker in 2010, which only grossed $50 million. Four of this year's nine Best Picture nominees have currently grossed even less than that. Silver Linings Playbook has only made $35 million, Beasts of the Southern Wild has only made $11 million, Zero Dark Thirty has only made $5 million, and Amour $340,798. That makes The Hurt Locker look like Titanic.
Is Quvenzhane Wallis the youngest person to be nominated for an Oscar? And who's the oldest?
Nine-year-old Wallis is not the youngest person ever to be nominated; that distinction belongs to Kramer vs. Kramer's Justin Henry, who was eight at the time of his nomination. Wallis is also tied with Skippy's Jackie Cooper. Wallis is, however, the youngest actress to ever be nominated in the Best Actress category, beating out former youngster Keisha Castle-Hughes (Whale Rider). If she wins, Wallis will be the youngest person to ever win an Oscar. On the flip side, Amour's Emmanuella Riva is, at 85-years-old, the oldest woman to be nominated for Best Actress. And she is the second oldest person to ever be nominated for an acting Oscar — Gloira Stuart, who was 87 when she was nominated for Titanic, holds that title. 
Quvenzhane Wallis was nominated for her first-ever film. Has an actor or director ever won the award for his or her debut project?
This happens a lot more often than you would think — 23 times, to be precise. Five actresses have won the Best Actress Oscar for their debut films: Shirley Booth, Come Back, Little Sheba (1952); Audrey Hepburn, Roman Holiday (1953); Julie Andrews, Mary Poppins (1964); Barbra Streisand, Funny Girl (1968); Marlee Matlin, Children of a Lesser God (1986).
Follow Abbey Stone on Twitter @abbeystone
[Photo Credit: 20th Century Fox]
More:
Oscar Nominations 2013: Biggest Snubs and Surprises — GALLERY
Oscar Nominees 101: Everything You Need to Know About the Stars and Their Movies
2013 Oscars Nominate Only 9 for Best Picture: Which Film Should've Been the 10th Nominee?

Megan Fox's 12 Hottest Moments (Moviefone)

Ryan Gosling's 'Airbrushed' Abs: Plus 19 More Reasons We Love the Actor (Moviefone)