Watch Two Jake Gyllenhaals in the Haunting 'Enemy' Trailer
Jake Gyllenhaal and his Prisoners director Denis Villeneuve once again team up for Enemy, an unconventional thriller that has Jake Gyllenhaal playing both the main character and his doppelgänger. The duo's recently released Prisoners has been getting rave reviews, and Enemy is likely to follow in the same footsteps. The film features Gyllenhaal, a college professor, who gets spooked when he watches a movie and realizes the actor looks exactly like him. In the clip above, Gyllenhaal is shown explaining to his class that dictatorships tend to deprive people of essential items to keep them under control, and one result of this is the loss of self expression. This small tidbit may be an insight into the character's psyche as he tries to come to terms with the idea that he may have a double out there and never realized it. He concludes the speech with saying this cycle of dictatorship happens repeatedly throughout time, seemingly referencing the idea that he is continually recreated over and over… cue the creepy music.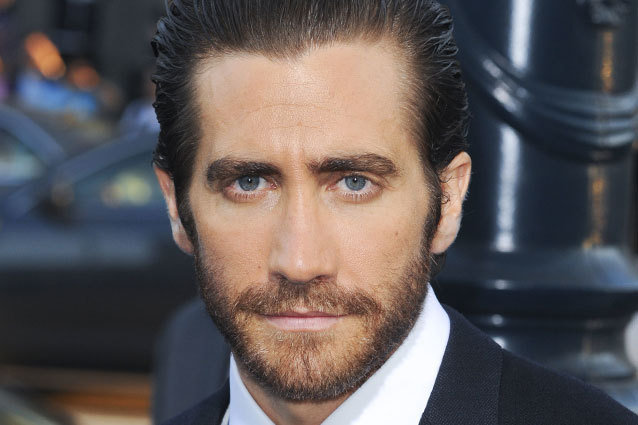 Apega/WENN
The trailer also features Mélanie Laurent as Gyllenhaal's love interest, while the film will also star Isabella Rossellini and Sarah Gadon. Enemy is based on the 2002 critically acclaimed novel, "The Double," by Jose Saramago. And, just to be clear, this is not the same premise of Jesse Eisenberg's movie The Double, totally different, unreleated doppelgänger film.
Enemy recently debuted at the Toronto International Film Festival where Gyllenhaal spoke with The Huffington Post and said, "It was such an experiment, that film. That film is a very strange experience. And I wouldn't even necessarily call it a film; I would call it an experience." After the screening, Enemy was picked up by A24 Films, which plans on releasing it sometime next year. However, if you're in the mood for the Gyllenhaal/Villeneuve experience, Prisoners is now playing in theaters.  
More:
It's Wolverine vs. Loki (Kind of)  
Everyone's a Prisoner (Even Hugh Jackman!)
'The Double' Trailer Gives Us a Double Dose of Jesse Eisenberg
| 
---
From Our Partners
From Our Partners:


A Complete History Of Twerking (1993-2013) (Vh1)


20 Grisliest TV Deaths of 2012-2013 (Vulture)