Jamie Foxx Blue Himself for 'Amazing Spider-Man 2' — PICS
We've known for months that Jamie Foxx would segue from his gruff cowboy character Django to what would be one of the wildest Spider-Man villains ever to grace the big screen. Back in November, the Oscar-winner was cast in Amazing Spider-Man 2 as Electro, an evil-doer comprised entirely of electricity. Foxx playing a baddie was easy to believe — Django straddled the moral line and the actor has displayed a broad range in the past. But in the case of Electro, seeing is truly believing.
The first pics of Foxx in character have emerged from the set of ASM2 and he's looking quite… blue. Why so sad, Electro?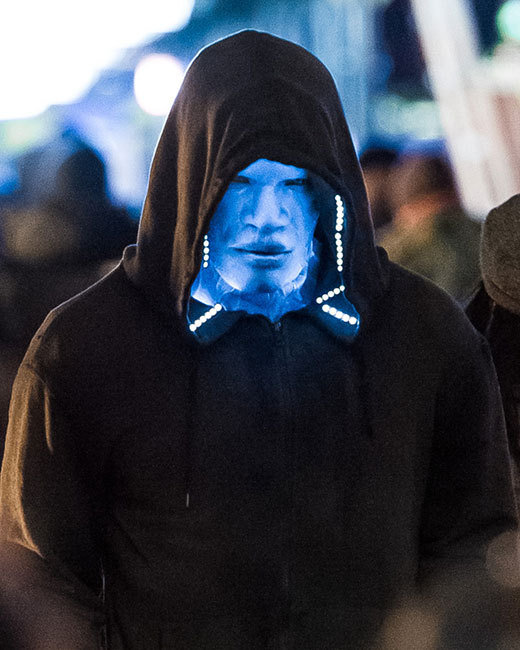 The original Electro character, introduced in 1964, wore a funny green suit and a sparking, yellow mask to match his electrical powers. Obviously, director Marc Webb has opted for something a bit more grounded (as grounded as a guy made of energy can be) by mirroring the 2000s era Electro from the Ultimate Spider-Man comic arc: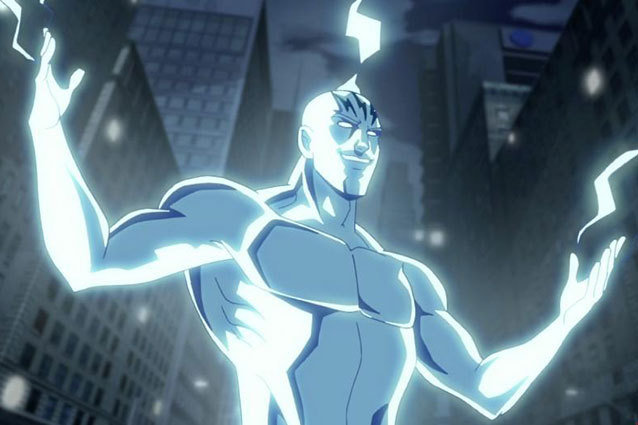 Now that we know Electro will be some sort of CG creation, enhanced practically with face paint/blue cloth and ultramarine LED lights, the question is, how did he get this way?
There are two obvious answers: one, he's an employee of the mysterious Oscorp introduced in the first film. Like The Lizard from Amazing Spider-Man, Electro might be an experiment gone wrong, leaving Foxx's character imbued with superpowers.
Second possibility: he's an analrapist, a job that combines the expertise of both an analyst and a therapist, who decided to join the Blue Man group. There's non-comic precedence for this decision and we really don't see why Webb wouldn't want to go this direction.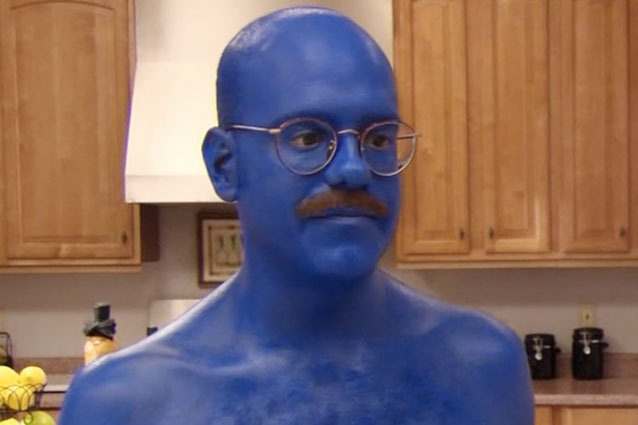 OK, we might be a little obsessed with the return of Arrested Development. For now, sound off on how you think Webb will tinker with the origins of Electro and what he might be after in Amazing Spider-Man 2. An outlet, perhaps?
Follow Matt Patches on Twitter @misterpatches
More:
Why You Shouldn't Mess with Electro
An 'Office' Nazi Joins 'Amazing Spider-Man 2'
Is 'Amazing Spider-Man 2' Planning All Out War
---
From Our Partners:


Eva Longoria Bikinis on Spring Break (Celebuzz)


33 Child Stars: Where Are They Now? (Celebuzz)