Natalie Portman's 'Jane Got a Gun' and a Look Back at Last Minute, Behind-the-Scenes Switcheroos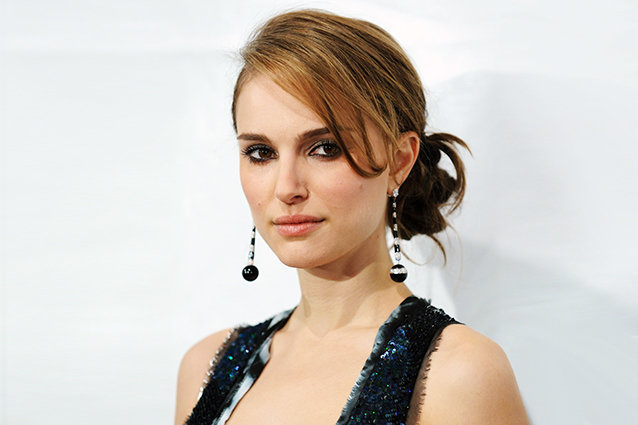 When it was announced that writer/director Lynne Ramsey was joining forces with Academy Award-winning actress Natalie Portman on the Western Jane Got a Gun, the project sounded like stars aligning. It got better: cast opposite of the Black Swan star was the reliable, mesmerizing Michael Fassbender. As the film trekked forward towards the beginning of its shoot, it continued to gain prestigious additions, including a villain in the form of Zero Dark Thirty's Joel Edgerton. It sounded incredible.
And then it imploded.
Last week, Fassbender departed the film, a mere week before cameras were set to begin rolling. He was quickly replaced by Edgerton, who bumped up to the starring role opposite Portman, with Jude Law jumping on board as the film's villain (Edgerton's original role). Then on May 19 — what was going to be the first day of shooting — news broke that Ramsey had left the project, never arriving to set. With money invested, sets built, and production as underway as it could be without a person in the director's chair, producers on Jane Got a Gunscrambled to find a replacement. The ship wasn't going down, even if the captain had bailed.
RELATED: Michael Fassbender In Demand: See Everything He's Working On
Now the hopeful upswing in the debacle: in less than 24 hours, a replacement for Ramsey has been found. Deadline reports that Warrior director Gavin O'Connor has been hired to helm the picture. There have been casualties by the switch: after O'Connor was revealed to be on board, Law was announced to have left the film, his involvement originally linked to the idea of working with Ramsay. But Edgerton and Portman (a producer on the female revenge flick) are still on board.
This isn't the first time a high-profile movie has suffered from talent shuffling — but it might be the instance closest to the wire. In 2010, after two years of working on both the scripts and designs for The Hobbit movies, director Guillermo Del Toro picked up and left New Zealand, paving the way for last December's Peter Jackson-helmed epic. Del Toro has never explained his decision, suggesting that multiple factors influenced his decision to exit the movie — many pointed to MGM's ongoing financial issues. In less analytical departures, X-Men: First Class director Matthew Vaughn was two weeks away from directing 2006's X-Men: The Last Stand before bailing on the film due to creative clashes with 20th Century Fox. For some, having their vision represented is more important than avoiding a public frenzy.
Sometimes it's not even up to the directors. Steven Soderbergh was removed from his version of Moneyball days before shooting the Brad Pitt-led baseball drama. It was another case of the men with the money not seeing eye to eye with their director's vision: Soderbergh wanted a docudrama version of Moneyball that would intercut Pitt's performance with documentary footage. The idea didn't jive with Sony Pictures, who replaced Soderbergh with Bennett Miller.
RELATED: Only 3 Women Are Directing Blockbuster Movies in 2013, and That's a Problem
Ramsey penned the script for Jane Got a Gun, and it's possible that, even when the dust settles from the fiasco, she'll walk away with accolades for the film. The same thing happened to director Brenda Chapman, removed from the director's chair by Pixar halfway through her work on Brave. She ended up receiving a "co-director" credit — a title that earned her an Oscar for Best Animated Feature at the 2013 Academy Awards.
As is apparent from Jane's bumpy road to completion, actors are also capable of derailing a movie and sending behind-the-scenes players scrambling for replacements. Jean Claude Van Damme was set to play the title creature in Predator before ditching the movie last minute. He wasn't keen on the requirements of the role, which included wearing a bulky costume and remaining invisible for half the film. Eric Stoltz was infamously replaced by Michael J. Fox weeks into shooting Back to the Future after Fox (the original choice for the role) became available. And most recently, Peter Jackson, unhappy with actor Stuart Townsend's work as Aragon in Lord of the Rings, kindly asked the thespian to step down, eventually hiring Viggo Mortensen for the part.
On-set shuffling isn't a common occurrence in Hollywood, but it's not a sign of disaster either. A film can go both ways: X-Men: The Last Stand, helmed by back-up director Brett Ratner, is looked down upon as a low point in the franchise. Moneyball went on to earn a handful of Oscar nominations. O'Connor is a competent director who impressed (and earned box office cred) with Warrior. Having most recently directed the pilot for The Americans, he knows a thing or two about stepping into someone else's sandbox and building a great castle. If Jane Got a Gun was going to be strong with Ramsey in the driver's seat, it was going to be strong for a number of reasons beyond her directorial efforts (although it sounded promising in the hands of the visually-inclined auteur). Is Jane destined for disaster? Only if they never roll camera.
Which, if the set spontaneously combusts in an act of Godly smiting, could very well be the case.
Follow Matt Patches on Twitter @misterpatches
[Photo Credit: Evan Agostini/AP Photo]
---
You Might Also Like:


15 Oscar-Winning Nude Scenes


Young Jack Black Is Totally Unrecognizable