Here's Some Other People We Thought Shouldn't Be in Superhero Movies When They Were Cast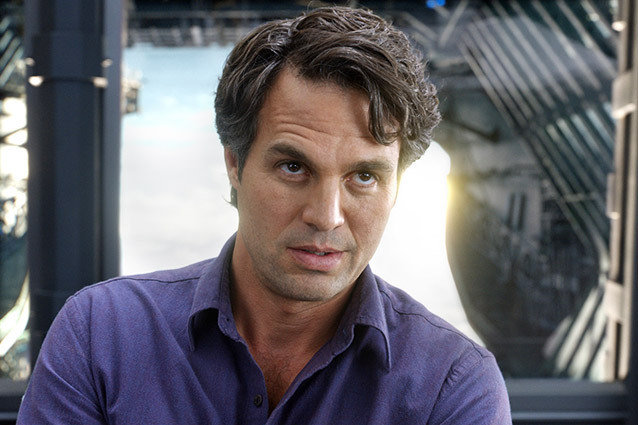 Columbia Pictures via Everett Collection
Let's get one thing straight — we're on board with Jesse Eisenberg playing Lex Luthor, and you can read all about why here. And even though we understand some hesitation over accepting the casting as spot on, we're hoping everyone who's growing hostile over the news will think back to a few instances in the past: times when some genre newcomer was given a high profile comic book character, earning shade from the masses until eventually proving him or herself to be terrific in the role.
Don't forget, we weren't always on board with…
Hugh Jackman as Wolverine (X-Men)
In a 1999 write-up of the casting, Ain't It Cool News postulated that Jackman's acceptance of Marvel's Logan character would be "one of the world's greatest horrible decisions," citing all of Australia as the source of this prediction. Seven movies later, and the 45-year-old actor hasn't been traded in for a younger model. There is only one Wolverine.
Robert Downey Jr. as Tony Stark/Iron Man (Iron Man)
The Killer Movies forum was filled to the brim with negativity back in 2006, lamenting the news of Downey Jr. taking on the titular role for Marvel's first Iron Man feature. The scope of doubt ranged from "Right now, I say bad choice but we will see," to "I'm not comfortable with it in the least," to "I don't think he should be any movie he sucks big time." [sic] Today, the tenuous threat of Downey not appearing in The Avengers 2 was enough to give people serious panic.
Chris Evans as Steve Rogers/Captain America (Captain America: The First Avenger)
Those tuned into the superhero world knew Evans for his role in the lackluster Fantastic Four movies, and didn't have much faith that he could do better as Cap. The nay-saying went so far as to incite a Petition to Remove Chris Evans as Captain America. I think we can all say that we're pleased this never made its way to Feige's office. 
Mark Ruffalo as Bruce Banner/Hulk (The Avengers)
Just about everyone in the comments section of this Screenrant article, announcing Mark Ruffalo as the third actor in nine years to take on the role of Bruce Banner, was displeased with Marvel's decision to replace their previous Hulk, Edward Norton. Post-Avengers, very few still consider Ruffalo a victim of Norton's shadow — he was better. Some improved material sure didn't hurt.
Heath Ledger as Joker (The Dark Knight)
I know we're going out of order here, but this one really drives the point home. Everyone hated the idea of the kid from 10 Things I Hate About You playing Bruce Wayne's most feared, menacing villain in the greatest Batman series yet to hit the silver screen — hell, we don't even need a citation, just think back to any conversation you had after hearing about this back in 2007. Nobody believed in this (except my friend Ben, to be honest), but the late Ledger tops lists now as greatest superhero villain in movie history.
So don't cast out our Adventureland pal just yet. He could have a few tricks up his sleeve… not like in Now You See Me, in a good way.