Joe Dante Takes Aim at Horror's 'Human Centipede' Era, Returns to '80s with 'The Hole'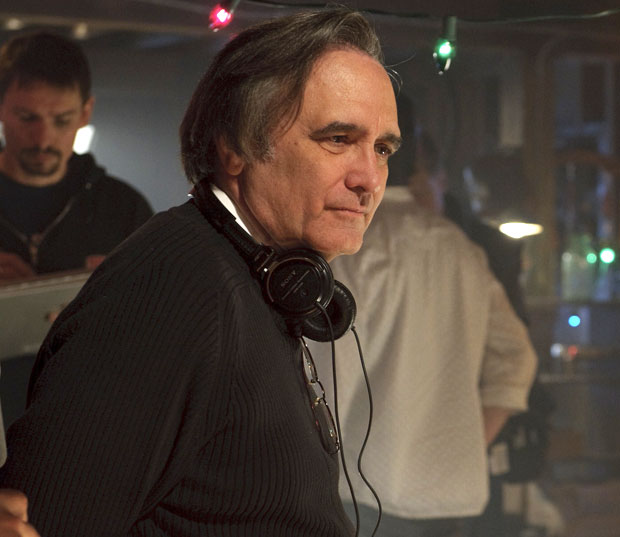 When director Joe Dante was a kid, no one thought the horror genre had legs.
"When I was growing up, horror films were mainly B-pictures. Looked down upon. In the way things have worked out, with my generation deciding what gets made into movies, the horror film has turned out to be the most durable genre of all. It's astonishing. Whoever thought there'd be no Westerns? It was the genre that was going to live forever. Turns out, it's the horror film."
Through the ever-successful horror genre, Dante (the man behind The Howling, Gremlins, and The 'Burbs) found his way into Hollywood (under the wing of famed producer Roger Corman) and has been working ever since. His latest film is The Hole, an original, creepy story about a teenager, Dane, who discovers a bottomless pit in the basement of his new house. As his single mother struggles to keep Dane and his brother in check, the two boys and their new neighbor Julie unravel the mystery behind the hold and its supernatural powers.
"The Hole is a little more of a retro horror film — it's '80s," says Dante. "[It] is in a tradition of other movies where people go into a hole, like The Gate for instance. But this one is a little darker. There's more human frailty." In the film, Dane's Dad is out of the picture, and their relationship lies beneath all of the overtly terrifying images The Hole conjures up. "When you get down to it it's a movie about child abuse. In order to present that in a way people will accept, you have to find a way to be subtle about it. So adult audiences understand what's going on and child audiences see the immediate, physical danger."
Like Dante's previous films, The Hole relies more on the supernatural than the gore that paints the screen in most of today's big screen horror movies — and the director is happy to stand apart from the crowd. Describing today as the "era of The Human Centipede," Dante sees a turning point for horror around the time the Scream films sent up the genre, citing that it was suddenly "much more difficult to scare people." The onslaught of horror sequels doesn't help either. "The Final Destination movies… they're all the same movie. They keep going on and on and on. They're all about the same thing: watching people die. It's akin to the Roman Colosseum. The audiences are young for those pictures because, when you're young, you don't think you can die. You can watch people your age get run over by a bus and think it's funny. Because it doesn't apply to you. You're beating death because you're still here and they're not. I think that will always be popular. Just creatively, it's kind of a dead end."
The sea change may have bloodied up the horror genre, but as far as Dante is concerned, there is still a sizable audience that yearns for the '80s-styles scares. "Movies like Gremlins and Goonies and Back to the Future and those kind of pictures were all aimed at that particular age group. They were very popular so they made a lot of them. In fact, they made so many of them, they kind of killed the golden goose. But in today's somewhat lurid atmosphere, there would be an audience for this kind of movie, that parents and kids could see (without the kids coming away with emotional scars)." Dante cites Super 8 as clear evidence that the old school scares of The Hole could be welcomed with open arms. It's all about an audience actually taking a chance on the movie. "Our problem is we didn't get a chance to find [an audience]. I talked them into shooting the movie in 3D and by the time we came out, all the theaters were filled with big 3D movies that were doing big business and big stars. We had no stars, a small horror film, so we kept missing our window because the theaters were always full."
The Hole's bumpy road to distribution — which officially ends this weekend, as it will be playing in several theaters across the states and hit VOD and DVD on October 2 — is reminiscent of another of Joe Dante's youth-skewing projects: the short-lived TV show Eerie, Indiana. "[A] show that was ahead of its time," says Dante. "A junior X-Files before it was X-Files. I had the rotten luck of being opposite 60 Minutes, so the audience for that show never found it — until it was on Saturday morning television."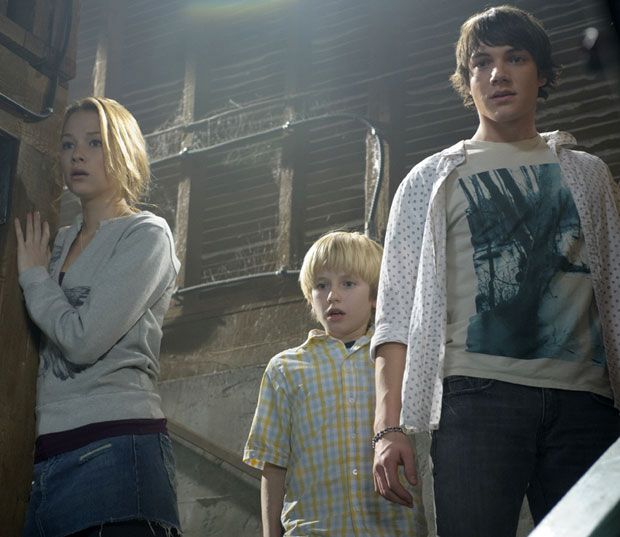 When the primetime show, which chronicled the misadventures of a group of kids in a neighborhood filled with supernatural oddities, found renewed life on Saturday morning programming blocks, the network behind it took desperate measures to revive it. Dante wasn't involved. "They came up with an idea of going to Canada with different kids, rebuilding the sets, and the kids from the first show go through a time warp and become other kids … they were awful — and were twice as cheap as our episodes! They did manage to get more episodes out of. Eerie, Indiana: The Other Dimension."
Resurfacing older material and spinning it into something new is not uncommon in this day and age, even for Dante (rumors have been swirling for years over a possible Gremlins sequel or remake). And while Dante would be game producing remakes of his work, he thinks the efforts to do so are… kind of pointless. "Remakes are kind of a crutch. There have been many remakes lately and very few of them have been as good as the original. Even a moderately good movie like The Taking of Pelham 1, 2, 3 is not as good as the original picture. It's a lose/lose situation, I think." Dante finds remake culture bizarre, noting that most of the movies that get the treatment are barely on audiences' radars. "A lot of the movies that they're remaking, the studios think are famous but most of the people who go to the movies have never heard of them. They don't even know they're remakes. They don't even have the cache."
Thankfully, after The Hole hits theaters, Dante will continue directing both television and features. In the works is the horror anthology Paris, I'll Kill You, for which Dante will contribute a segment, and his long-gestating biopic of producer Roger Corman — which the director is starting to think may never come to fruition. "The Man with the Kaleidoscope Eyes almost came to fruition with a big star attached and then it fell apart. I'd love to do it, but I don't know how long Roger will be with us. He's in the picture as himself, when he's older. I don't know what the shelf life is going to be on that movie." Whatever happens down the road, Dante acknowledges he's working harder than ever to keep himself busy. "Times have changed so much from the days when people would come to me with a script and say, 'we've got the money, want to do it?' Now they come to you and say, 'Great, use your name and try and raise some money.'"
Follow Matt Patches on Twitter @misterpatches
[Photo Credit: Bold Films (2)]
More:
Which Horror Movie Should You See This Fall?