'John Carter' Dominic West: '[My Kid] Wants to Kill Everybody and Take Over the World'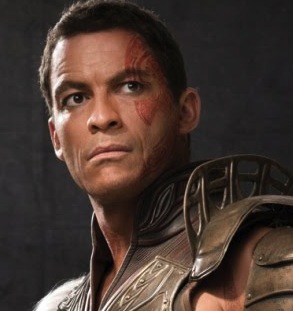 The Wire may have gone underseen when it played first run on HBO early in the 2000s, but nobody's forgotten the show's legacy or the actors who made its epic storytelling possible. Which explains why Dominic West is someone to champion; his Wire character Detective James 'Jimmy' McNulty is one for the pop culture history books, but the role doesn't define him. He can bounce from any medium, slip into any part. Whether's it's Shakepeare on stage, a Cold War era spy in his new TV show The Hour or a villainous warlord in his latest big screen effort, John Carter, the man has undeniable range and continues to keep things fresh.
I sat down with the actor to discuss bringing John Carter's grand character of Sab Than to life, gaining inspiration from his young son and what general geekery West finds himself obsessing over.
John Carter hits theaters this Friday, March 9. Make sure to check out our other JC interview with Willem Dafoe.
="font-style:>