'Iron Man' Director Jon Favreau to Reconnect With Reality, and His Indie Roots, in New Film 'Chef'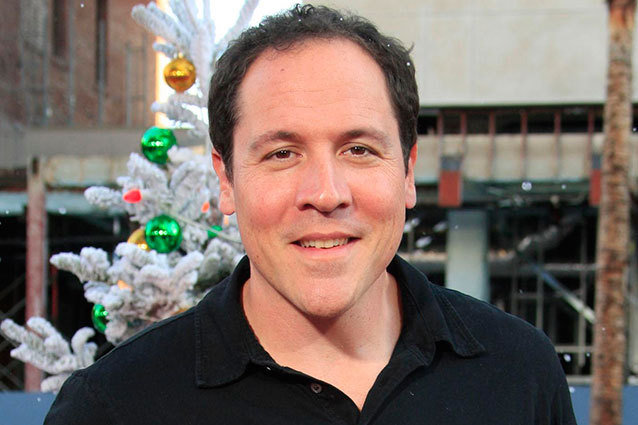 Jon Favreau is a Renaissance Man. He started as an actor, writing his first screenplay, Swingers, to give himself an acting opportunity. Then, he moved into directing. He appeared as a supporting character in a terrible Marvel Comics film (Daredevil). He created a latter-day Christmas classic (Elf). He acted in and directed a terrific Marvel Comics film (Iron Man) and a slightly less terrific one (Iron Man 2). And he lent his voice to Mandalorian warrior Pre Vizsla on Star Wars: The Clone Wars, before his character became that Galaxy Far, Far Away's Ned Stark.
But now he's coming full circle, with a return to his indie roots. This June, Favreau is set to start production on Chef, a comedy about a master of the culinary arts and the people who enter and exit his life. According to The Hollywood Reporter, he'll the play the title role, from a script he's written, and will also direct. Sofia Vergara is attached to play his ex-wife, and Bobby Cannavale will play one of Favreau's sous chefs. John Leguizamo is also reportedly circling a role.
It'll seem strange, though, after years of Favreau directing glossy, blockbuster epics for him to go back to his Swingers roots. Maybe the colossal misfire that was 2011's Cowboys & Aliens made him realize he could reach an audience beyond the Comic-Con set. Or maybe he just really wants to be the lead for once. In May 3's Iron Man 3, Favreau will once again plays Tony Stark's bumbling bodyguard, even though he's given up directing responsibilities to Shane Black. However he arrived at this decision, it looks like Favreau is finally headed back down to Earth.
Follow Christian Blauvelt on Twitter @Ctblauvelt
More:
Jon Favreau Returns to 'Iron Man 3' — As an Actor, Not a Director
Jon Favreau's Pre Vizsla Gets Mauled on 'Clone Wars'
---
From Our Partners:


Beyonce Flaunts Bikini Bod for H&M (Celebuzz)


33 Child Stars: Where Are They Now? (Celebuzz)