Joseph Gordon-Levitt Might Star in and Direct 'The Sandman' Movie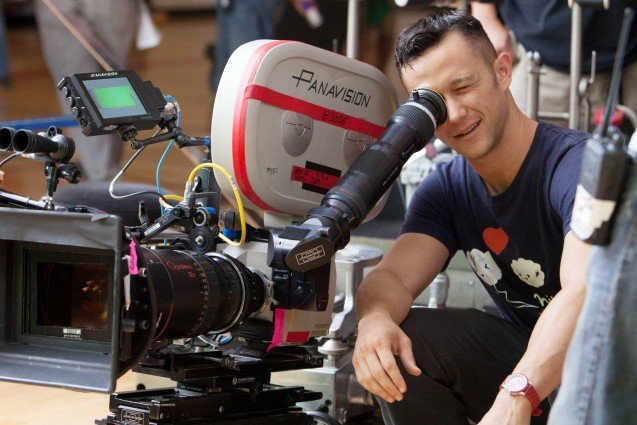 Relativity Media via Everett Collection
Sci-fi is getting another upcoming mainstream project, with Joseph Gordon-Levitt finalizing a deal to adapt Neil Gaiman's graphic novel series The Sandman. With David Goyer and Gordon-Levitt producing, this could be Warner Bros' way to hold onto JGL, an increasingly valuable commodity, after choosing to reboot the Batman character with Ben Affleck and Zack Snyder instead of sticking to Christopher Nolan's implied ending of The Dark Knight Rises. Gordon-Levitt has also been rumored to star in and possibly direct The Sandman. 
This is Warner Bros' latest attempt to adapt Gaiman's series, which so far has been plagued by script problems and the challenge of condensing a group of independent yet interlocking episodes into one master narrative. The story, unlike most comic books, mixes science fiction and fantasy; the central character is Morpheus, a physical manifestation/master of dreams who is imprisoned by his fellow mystical beings for 70 years, escaping to the real world to set right all of his past ills and subduing the evils he was powerless to stop while trapped. 
It's also visually influenced by the goth culture of the 1990s, when the comic was written, which may not age terribly well (much like the Cold War paranoia of Watchmen didn't read in its lackluster WB adaptation). By its nature, this story needs to distinguish multiple mystical realms and track Morpheus through the world of dreams, hell, and even split timelines in the real world between modern times and period. This film, it it hopes to work, needs a strong central character to charm the audience into following him any and everywhere. 
JGL isn't the first actor who comes to mind when thinking of a tall, spindly goth who is the master of a dream-plane. But he wasn't the first who came to mind when thinking of a corporate badass in Inception or a meathead lothario in Don Jon, where he was able to acquit himself. More importantly, this project, with its bold visual style and well of source material, needs a strong directorial voice to guide it to the screen. Gordon-Levitt only has one feature under his belt — and that was a moderately sized, personal dramedy. 
It's always good to hear about more off-the-wall adaptations, but Goyer and Gordon-Levitt need to tread carefully to make sure they don't mire themselves in a project — and the fervor of fans — that they aren't prepared for.