Josh Brolin to Face His Face in 'Sin City: A Dame To Kill For'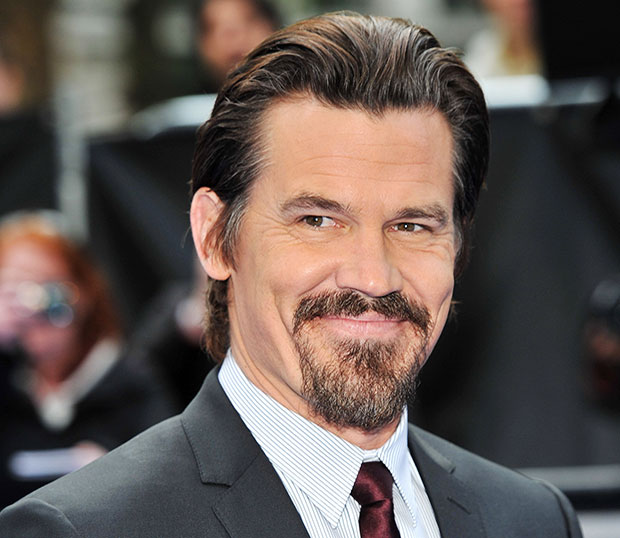 Well it seems as though the sequel to Sin City — the jazz-handily titled Sin City: A Dame To Kill For is really stacking its deck with A-List actors. First was today's announcement that Mr. Do-It-All himself, Joseph Gordon-Levitt would be joining the film. And now we can add James Brolin to the cavalcade of stars ready to step foot into the noir, comic book world of sin.
Brolin will star as Dwight in the follow up to the Frank Miller tale, with co-direction by Miller and Robert Rodriguez. The character Dwight is considered a fan favorite from the Sin City series. In the film adaptation of A Dame To Kill For, Dwight is "hunted down by the only woman he ever loved, Ava Lord, and then watches his life go straight to hell." Chronologically, this story takes place prior to the first film, and explains the how and why as to Dwight's dramatically different face. In the first film, Dwight was played by Clive Owen.
"Dwight is a constant character throughout the Sin City world and A Dame To Kill For is a defining episode in his life," explained Miller and Rodriguez. Brolin joins Gordon-Levitt and several other stars, including Mickey Rourke as Marv, Jessica Alba as Nancy, Rosario Dawson as Gail, Jaime King as Goldie/Wendy, Dennis Haysbert as Manute, and Jamie Chung as Miho.
Sin City: A Dame To Kill For is slated to hit theaters on October 4, 2013.
[Photo Credit: WENN]
Follow Alicia on Twitter @alicialutes
More:
Joseph Gordon-Levitt's in 'Sin City' Sequel: the Man Wants a Comic Book Movie!
'Transformers 4' Says Adios to Shia LaBeouf, Adds Jack Reynor
'The Last Stand': Guns, Guns, Schwarzenegger, Guns, Guns, and More Guns — TRAILER

Megan Fox's 12 Hottest Moments (Moviefone)