Julia Roberts in 'Mirror Mirror,' and Other Good Girls Gone Bad
In this week's Snow White re-imagining, Mirror Mirror, Julia Roberts, perpetual smiler and one-time America's Sweetheart, plays the evil queen. So, fans of the 1990s, consider her a good girl gone bad! (Sorta.) But Roberts isn't the only actress who has delved into nasty role-playing (Oh come on, get your mind out of the gutter!) — here are some other actresses with wholesome images who played not-so-nice. Read on!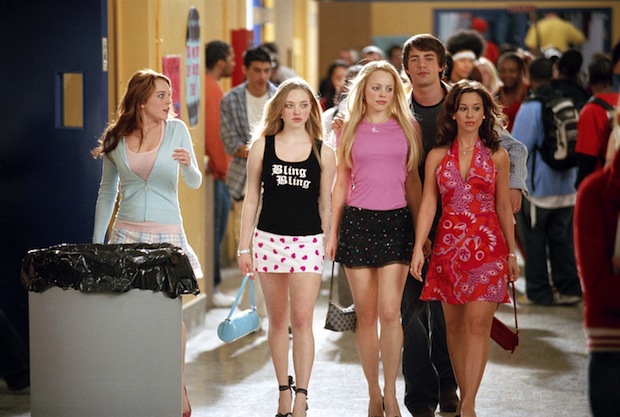 McAdams has enjoyed an interesting career path: The actress first rose to fame for playing a queen-bee meanie in Mean Girls, but has since established herself as one of cinema's best good girls. (See: The Notebook, Wedding Crashers, etc.) She is, however, returning to familiar territory: Not only did she play a cheating girlfriend in Midnight in Paris, but one of her upcoming movies, Passion, marks a return to darker fare.
Jennifer Aniston, Horrible Bosses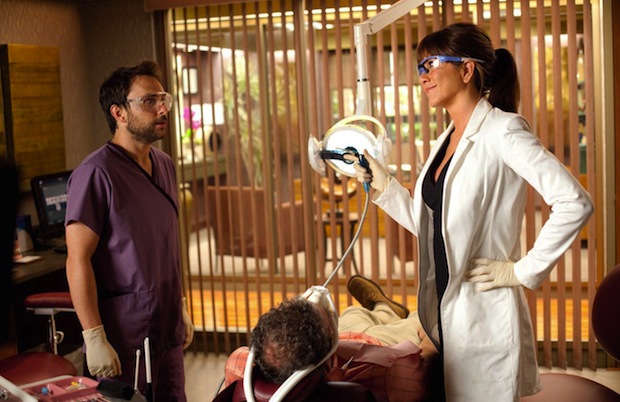 She's been dubbed America's Sweetheart almost as frequently as the aforementioned Julia Roberts, and she's even played the lead role in The Good Girl! Thus it was pretty surprising to hear that Aniston would be playing one of Horrible Bosses' horrible bosses and downright shocking to then see her as a very R-rated sex-obsessed dentist. It was also showed the actress had range we didn't quite expect. More bad-girl roles, Rachel Green! Please?
Meryl Streep, The Devil Wears Prada/Doubt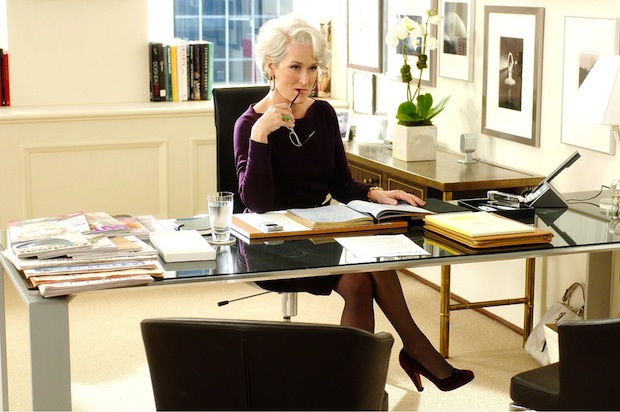 While Streep wasn't exactly known as the good girl, per se, her storied career pre-2006 was filled with roles that were anything but "bad." (The closest was probably 1992's Death Becomes Her, in which her character spends some time being mildly immoral and objectionable.) And then came Devil Wears Prada. But Miranda Priestley was nothing compared to Doubt's Sister Aloysius, a role she played two years later in 2008. Not surprisingly, the actress scored Oscar nominations for both films.
Anne Hathaway, The Dark Knight Rises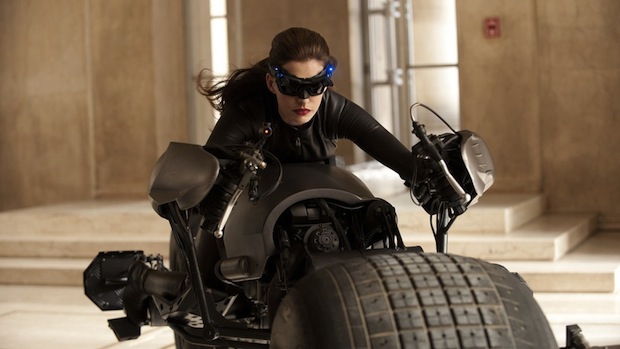 Hathaway (for better or for worse) will forever be linked to the Princess Diaries movies, but she's expanded her resume with adult fare (Brokeback Mountain), adult rom-coms (Bride Wars), and indie award bait (Rachel Getting Married). And she's about to expand her resume even further, starring as Catwoman — arguably the most coveted bad-girl role in Hollywood for some time — in this summer's The Dark Knight Rises. Can she pull it off? Something tells us she'll be purr-fect. (Sorry.)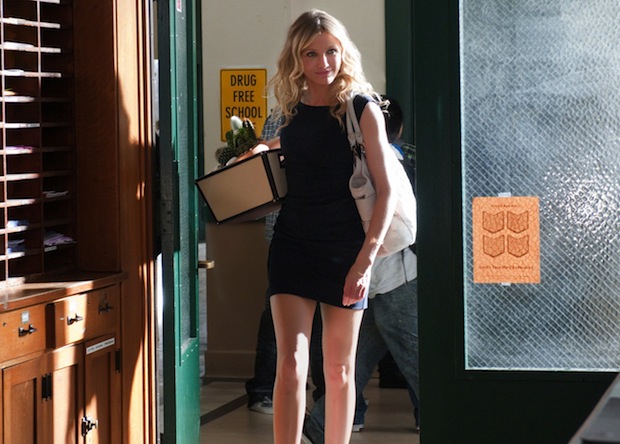 With the exception of a few slight detours — when she played a shrewd shrew in 1999's Any Given Sunday and a stalker in 2001's Vanilla Sky — Diaz has always been known by her fans as Mary, Princess Fiona, Angel, and supermodel-hot… all nice things. And then, last year, she went Bad Teacher on us! But wouldn't you know it — we like her bad, too. Too bad the critics didn't.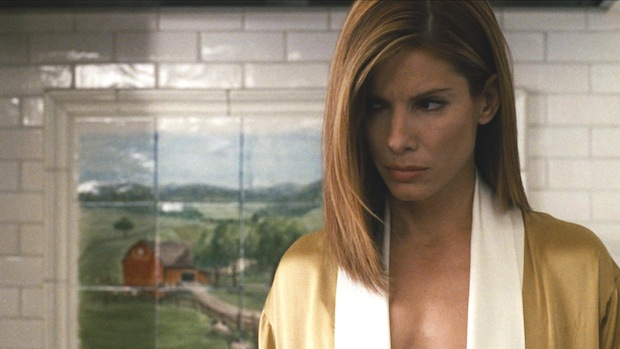 Playing the racist wife of Brendan Fraser's district attorney in the Best Picture-winning Crash, Bullock is neither the center of the movie nor a true-blue bad girl, at least not in the more fun, innocuous sense of the other examples on this list. But the dark role is worth noting, as it's a such profound departure from literally every other career role for a woman often referred to as the rom-com queen and/or the second coming (if not better version) of Julia Roberts. Talk about a Blind Side.