Kate Winslet's Best On-Screen Hook-Ups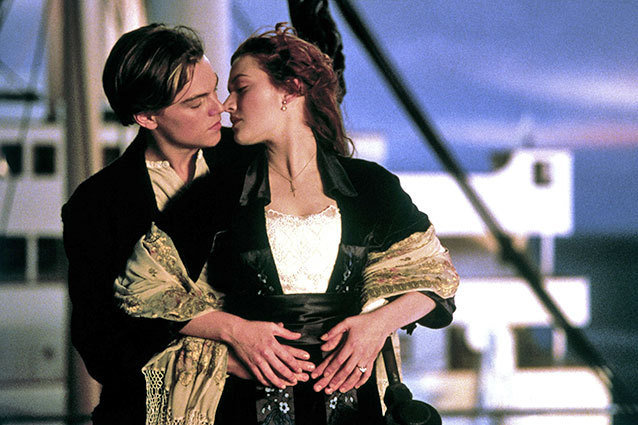 20th Century Fox via Everett Collection
Kate Winslet has been hooking up with a lot of folks over the years…on screen that is. Everyone from Jim Carrey to Leonardo DiCaprio has had the pleasure of playing lover to the incomparable Kate, and some pretty steamy scenes have been made in the process. The trailer for her new movie Labor Day was just released and it looks like we can expect yet another hot hook-up, though this time she's falling for Josh Brolin's character, a criminal on the run. Labor Day looks like a strong film, but we'll have to see if she and Brolin have the amazing chemistry that she's had with some of these other actors. Here are a few of her best on-screen hook-ups.
Little Children with Patrick Wilson
Patrick Wilson's hotness  +  Winslet as a frustrated woman rebelling against her life as a suburban stay-at-home mother = one of the steamiest laundry room sex scenes in the history of laundry room sex scenes.
The Reader with David Kross
Okay, it's a little (or a lot) bizarre to include this film, as Winslet plays lover to an underage high school boy (played by David Kross). But those of us who have seen The Reader understand why Winslet won the Academy Award for her portrayal of Hanna Schmitz – the chemistry between the two characters (whether they were reading The Odyssey or hooking up in the bathtub) was nothing short of powerful.
Titanic with Leonardo DiCaprio
Both Winslet and DiCaprio have come a long, long way since they became the new Romeo & Juliet to millions of teenage girls everywhere in Titanic. Jack and Rose were a huge deal, and who can forget that image of Rose's hand streaking the car window where they first made sweet, passionate, early 1900s love? The two actors would go on to reunite as a married couple in the 2008 film Revolutionary Road, but we can never let go (get it? never let go?) of Jack and Rose forever!