Steve Zahn Talks Horror, Comedy, and LARP in 'Knights of Badassdom' Video Interview
Monsters and geekery come together in Knights of Badassdom, an upcoming horror/adventure comedy starring Steve Zahn, Ryan Kwanten, and Peter Dinklage. 
The film follows Eric (Zahn), a man locked into perma-childhood, who spends his weekends in the woods fighting in "LARP" battles (think a more lively version of Dungeons and Dragons, but outside and with plastic axes). But the role playing gets way too real when Zahn's character accidentally summons a succubus from depths of hell to reign terror on a bunch of guys whose armaments include foam swords, multi-sided dice, and piles of drugs. Now the weekend warriors have to slay the beast for real, and things don't look very promising for the role players.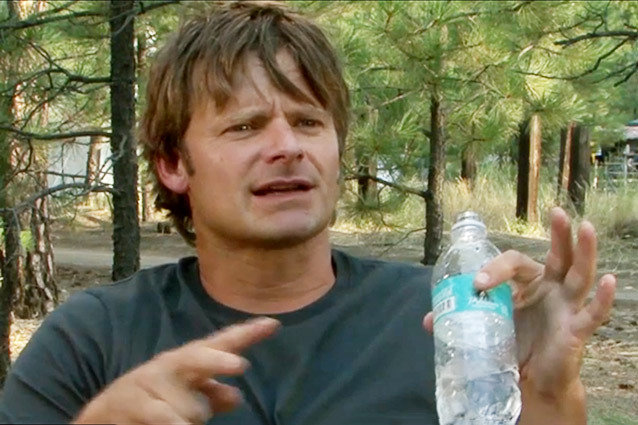 Entertainment One
Comic veteran Zahn talks about the inspirations that Knights of Badassdom culls from, the joy that comes with dressing like a wizard, and how the use of practical effects gives the film an ooey gooey, old school horror feel. 
Knights of Badassdom in select theaters now, and hits VOD and Digital on Feb 11.