Lessons We Can Learn from Joan Rivers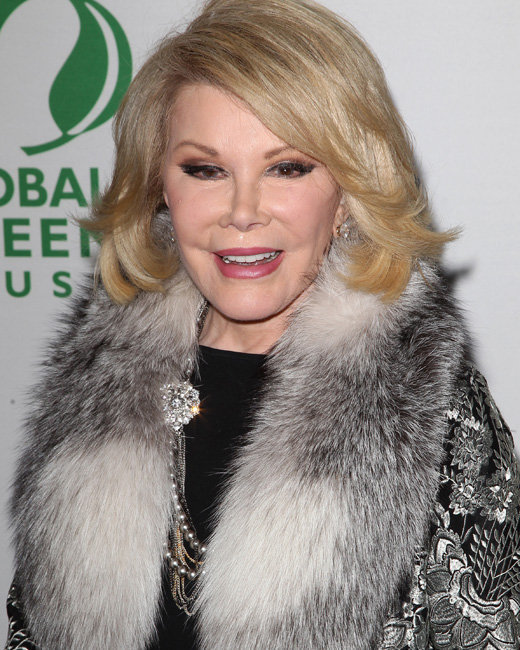 WENN.com
Joan Rivers is one of the most enduring comics in show business. She began her career as a guest on The Tonight Show with Johnny Carson in 1965 and recently returned to The Tonight Show with Jimmy Fallon after a 26-year ban. This is a moment of vindication for Rivers and her loyal fans, as she experienced many professional and personal highs and lows in between. The fact that Rivers is still in show business is amazing, but it is not unfathomable. Rivers is a hard worker, and below are significant lessons that we can learn from her sustained success throughout the years.
Dare to Be Different
Rivers made a name for herself by being one of the first female comics of her day, and she wasn't afraid to tackle grand subjects like marriage, materialism, sexism, and social and cultural identity. It may be difficult to comprehend, but when Rivers began her career, she was pushing the envelope. The risk paid off and it established Rivers as a fearless female comic in a business dominated by men. Below is a clip from one of Rivers' early stand-up performances. 
Work harder than anyone else
Despite Rivers' status as the first female late night talk show host, she hasn't rested on her laurels. She continues to do stand-up in less than desirable towns across America, and she currently appears on three separate programs, Fashion Police on E!, Joan & Melissa: Joan Knows Best? on WE, and In Bed with Joan, an internet talk show. Rivers proves that you have to work hard to become successful, and you should never consider yourself "above" a certain job. Below is a clip from the television series Louie in which Rivers teaches fellow comic Louis C.K. a valuable lesson about success. 
Always Maintain a Sense of Humor
Rivers has gotten through many tough times, including the suicide of her husband Edgar Rosenberg after he and Rivers were fired from The Late Show by FOX executives over creative differences. After Rosenberg killed himself, Rivers struggled with numerous debts and a young daughter to raise. Rivers describes this as the low point of her life, and claims that her sense of humor helps her persevere through difficult experiences. Below is an example of this, as Rivers jokes her way through a less than desirable gig in Wisconsin. 
Be Honest
Unlike other public figures, Rivers doesn't hold anything back. In the conversation below, she is asked whether or not her public image represents her true self. "Who knows? Who cares?" Rivers candidly responds. She is self-aware enough to admit that fame has changed her, and that her devotion to her career has clouded her view of herself. The lesson here is that it's important to be honest and truthful, and in Rivers' case, this means owning up to the idea that she may not have an authentic self. How many other celebrities are brave enough to admit this?