'Man of Steel' Gets the 3D Treatment — Can Superman Beat the Post-Conversion Odds?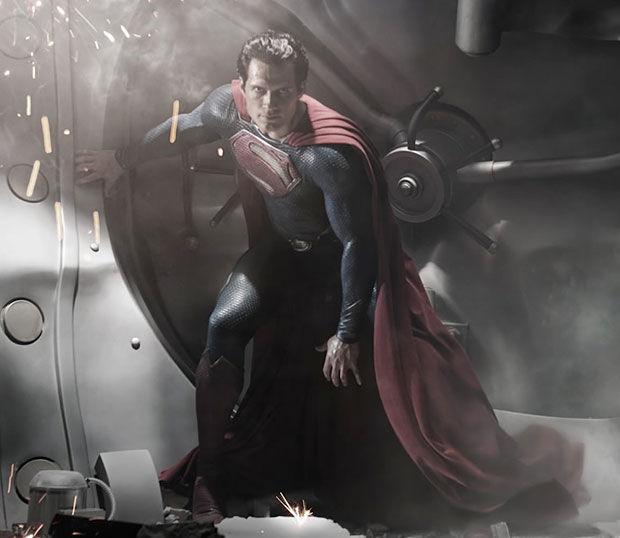 Back in July, the official IMAX website posted an update to their page for Man of Steel, the upcoming Superman reboot directed by Zack Snyder (300, Watchmen), that stated the comic book blockbuster would be post-converted into 3D for its release. When Hollywood.com reached out to IMAX, they informed us the information was incorrect, the result of a goof on their part. Superman would fly in 2D IMAX only.
Now it seems the information may have been correct after all: in an official press release, Warner Bros. Pictures announced that Man of Steel will be presented in 3D and IMAX 3D.
The post-production 3D won't affect the film's June 14, 2013 release date, but it's unknown how long ago Snyder, producer Christopher Nolan, and the rest of the Man of Steel crew pulled the trigger on the post-conversion decision. The 3D process takes time — Paramount Pictures pushed G.I. Joe 2 back from its Summer 2012 slot to March 2013 with only weeks before its release in order to make time for a proper conversion — but if the original July announcement was jumping the gun rather than pure misinformation, the Superman 3D overhaul may have been in the works for months.
Post-converted 3D has had a spotty track record, the massive success of James Cameron's Avatar (a film shot in 3D as opposed to the after-the-fact method) prompting studios to run their slates of blockbuster releases through the 3D mill in hopes of cashing in on the craze. 2010 saw a slew of quickly converted releases that were torture on the eyes, including Wes Craven's My Soul to Take, Gulliver's Travels, Alice in Wonderland, and Clash of the Titans (a shaky cam action movie never conceived to be 3D). Without enough time allocated to convert the films, audiences were left in a blockbuster blur.
Since the disastrous whirlwind of 3D, there have been post-converted successes: Cameron's own rereleased Titanic 3D wowed audiences earlier this year; Marvel has seen continued praise with post-converted versions of Thor, Captain America, and The Avengers; and Michael Bay integrated footage shot in 3D with post-converted action scenes in Transformers: Dark of the Moon. Still 2012's natively shot 3D films top them all — Prometheus and Life of Pi come to mind — simply because they were conceived for the stereoscopic effect. Slapping on 3D rarely produces eye-popping visuals, simply because they weren't designed to pop that way.
Interestingly, Man of Steel arrives in the wake of the first film with post-converted 3D scenes: 2006's Superman Returns. Rather than the entire picture adopting the format, the film featured moments that prompted audiences to throw on their 3D glasses. In 2013, we'll finally get the complete 3D Superman movie.
Follow Matt Patches on Twitter @misterpatches
[Photo Credit: Warner Bros. Pictures]
More:
'Man of Steel': New Struggles for the Invincible Hero — TRAILERS
Comic-Con 2012: First Posters for 'Man of Steel,' 'Godzilla,' and 'TDKR' Go Artsy
Comic-Con 2012: 'Man of Steel' Footage Is Like 'Superman Begins' — In a Good Way
From Our Partners:

New Bin Laden Movie: Oscar-Bound?
(Moviefone)

(Moviefone)