New 'Mandela' Trailer Features a Brand New U2 Song That Will Give You Chills
It looks like Bono wants an Oscar, guys. In the newest trailer for Mandela: Long Walk to Freedom, the brand new U2 song titled "Ordinary Love" overlaps with Idris Elba's (playing Nelson Mandela) booming voice and poetic words in an effort to send empowering chills down your spine.
The lyrics, which were specifically written for this film, include lines like: "Oh, the beauty that's been lost before/ Wants to find us again" and "We can't fall any further in." With what seems like a music/film match made in heaven (what with U2 singing about human rights in every other song), we can't help but assume that the Irish rock band is aiming for an Oscar nod this upcoming award season, especially since it wouldn't be the first time they've made the ballot. In 2002, the group partnered with Martin Scorsese's Gangs of New York to create "The Hands That Built America," which was nominated for an Academy Award and won at the Golden Globes.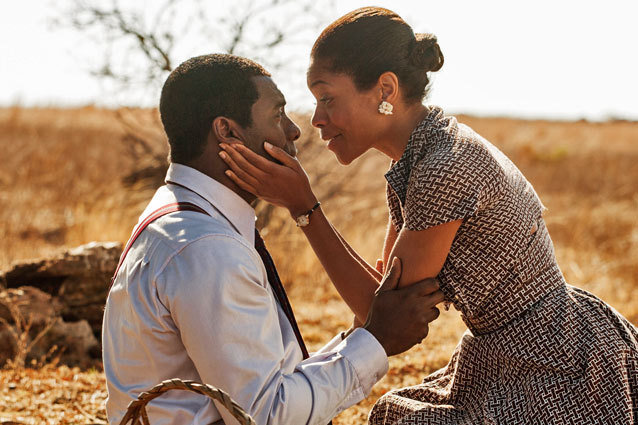 The Weinstein Company
The Justin Chadwick-directed biopic, based on Mandela's autobiography of the same name, follows the political figure's life from his childhood to his inauguration as the first democratically elected president of South Africa.
Mandela: Long Walk to Freedom opens in limited release on Nov. 29.