Matthew McConaughey Wins Best Actor Oscar for 'Dallas Buyers Club'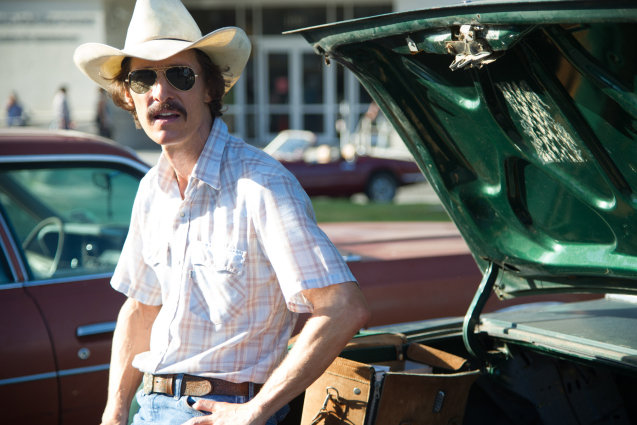 Focus Features
And with that, the McConaissance is now complete.
Matthew McConaughey has won the Academy Award for Best Actor for his role in Dallas Buyers Club, completing a career trajectory that absolutely no one saw coming. In Dallas Buyers Club, McConaughey played Ron Woodroof,  a Texas cowboy, who after years of rough living, contracts HIV. Woodroof transforms from a beer-swilling bigot into drug-smuggling crusader for patient's rights. McConaughey utterly transforms himself for the role, becoming absolutely skeletal to portray a man teetering on the edge of life and death. As we all know, playing a skeleton gets you some serious awards cred from the Academy. But other than looking the part, McConaughey also taps deep into the desperation of a man knocking on death's door, and the triumph of a man taking his life in his own hands.
McConaughey taking home the top acting prize was a foregone conclusion at this point, with the actor having snapped up the Golden Globe and SAG awards for Best Actor in the run up to the Oscars. In his speech, McConaughey thanked his fellow performers, and then launched into another classic McConaughey awards speech ramble where he sweetly thanked his father, wife, gumbo, and his future self. He also managed to slip in an "Alright, Alright, Alright!" in there for good measure.