Even John Landis' Son Won't Touch 'Ghostbusters 3'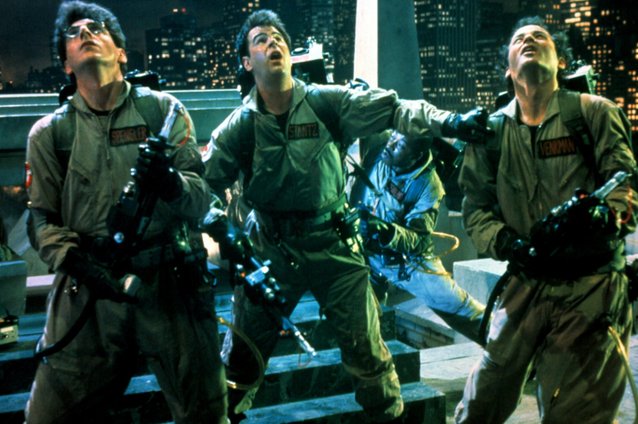 Columbia Pictures via Everett Collection
We're of the mentality that you should never write off a project on concept alone. Who'd have thought that some of this past Oscar season's best material would include a guy falling in love with his smartphone, Will Forte dragging an old man around the American Midwest, or a woman floating aimlessly around in space? So we're really trying to find the hope in your plans for Ghostbusters 3, Dan Aykroyd, but it's not a good sign when even Max Landis, the son of your longtime pal and frequent collaborator John Landis, is turning down the opportunity to direct.
Rumors began circulating that li'l Max, writer of Chronicle and Daniel Radcliffe's upcoming Frankenstein picture, was attached to helm Aykroyd's widely lamented attempt at a third go. But the heir to the Landis throne denied these reports on Twitter (via Cinemablend), citing an already stocked foreseeable future: "Zero truth to the Ghostbusters report," he said on Tuesday. "Frankenstein, Me Him Her, American Ultra and Mr. Right come out next year. Working on things at Uni and Sony, and indies. GB3, sadly, no."
This must be a letdown for Akyroyd, who must have really been banking on the "But your pa and I did Blues Brothers together! We made history!" speech to take weight. But it's not like the man doesn't have plenty of other pals with up-and-coming offspring to take the reins on this new project. Jason Reitman's got to be looking for a way to make up for Labor Day, right?