Mediocre Movies With Rockin' Soundtracks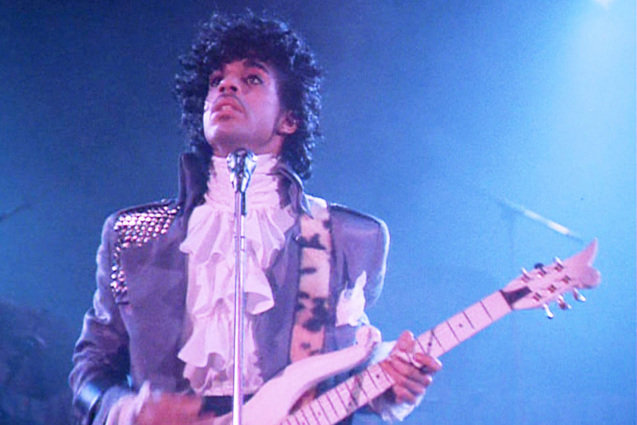 Warner Bros.
It often happens – you walk out of a movie and have forgotten the plot, the acting, who was actually IN the movie…but the music stays with you…and stays…and stays. You don't mind the songs taking up residence in your head and wind up buying the soundtrack, thus making it a good thing that you went to this bad flick. Here are some of the most mediocre movies with great soundtracks.
1. Purple Rain (1984)
Can't remember a thing about the movie, but "When Doves Cry" is still stuck in people's brain for decades. Prince's outfits here also gave Dave Chappelle infinite fodder for his comedy. The rock legend even used Chappelle dressed up as him for the cover of his latest single.
2. Singles (1992)
This soundtrack had such music legends like Alice in Chains, Pearl Jam, Soundgarden while the movie's biggest draw was a long-haired Matt Dillon. Somehow, I think the music people got it much better.
3. Rocky IV (1985)
Russian menace Ivan Drago couldn't break this soundtrack – it was packed with such great music from Survivor, Kenny Loggins, and of course…James Brown. No wonder Rocky Balboa was inspired to come back and beat him. Oops. Sorry, spoilers.
4. Batman Forever (1995)
Val Kilmer wasn't the best Bruce Wayne, portraying him as possibly the most bland billionaire/superhero in cinema history. He made Michael Keaton look caffeinated by comparison. Really big hit songs by U2 and Seal helped make the soundtrack memorable, though. Music videos for both tunes got really heavy rotation on MTV, back when music was the primary impetus behind the channel, not reality TV.
5. The Crow (1994)
This movie got notoriety with Brandon Lee's death during filming more than from being good. The soundtrack was not a tragedy, though. It rocked, though – with the Stone Temple Pilots, Nine Inch Nails, The Cure and Rage Against the Machine. While it did spawn a couple of sequels, people don't really remember the original.
6. Juice (1992)
This was an OK movie that had the late Tupac Shakur in it, but it had an all-star rap soundtrack, including Naughty By Nature, Eric B. and Rakim, EPMD and Big Daddy Kane. Decades from the movie's release, people are still listening to songs like "Uptown Anthem", but the movie languishes in history.
7. The Beach (2000)
This movie sank faster than the boat in Leo DiCaprio's previous one (some film called Titanic), but it was buoyed by a soundtrack that included dance/electronic movie gods Underworld and Leftfield.
8. American Graffiti (1973)
This is a decent film that some dude named Harrison Ford appeared in before he became known as Han Solo, but it had so many great oldie songs on the soundtrack that you felt like you were transported back to 1962.
9. Vanilla Sky (2001)
This was a forgettable Tom Cruise vehicle, which was rare at the time since everything he touched turned to gold at the time the movie came out. The film has some beautiful music, including Sigur Ros' "Svefn g Englar," so we can thank the movie for raising awareness of that awesome band, at least.
10. Threesome (1994)
This was NOT an adult film, but starred Lara Flynn Boyle, Adam Baldwin, and Josh Charles. The soundtrack had several great artists, including Duran Duran, U2, Bryan Ferry and Tears For Fears – which means they should have at least titled that "More than A Threesome."
More:
10 Great Double Albums
'Game of Thrones' Adds Sigur Ros As Extras
5 Awkward Band Reunions
---
From Our Partners:


40 Most Revealing See-Through Red Carpet Looks (Vh1)


15 Stars Share Secrets of their Sex Lives (Celebuzz)