Meryl Streep Heads 'Into the Woods' as The Witch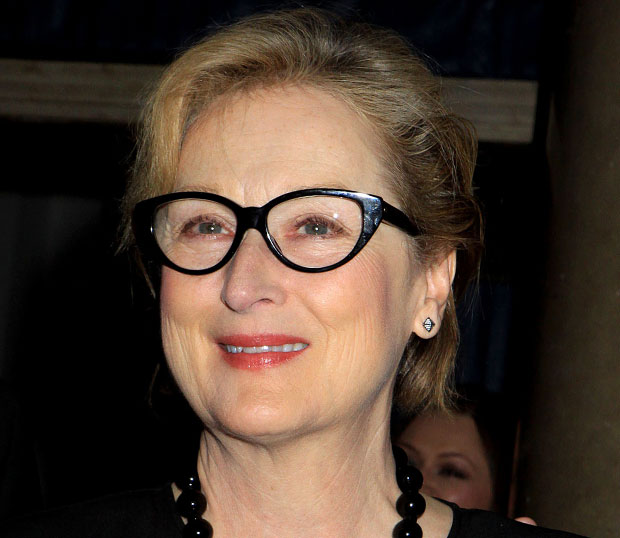 Another musical for Meryl Streep! Despite rumors she was no longer attached to the project, the actress will play The Witch in a new film adaptation of Stephen Sondheim's hit musical Into the Woods.
The show combines the stories of several Brothers Grimm fairy tales and explores the consequences of the characters' choices, combining beloved figures from stories like Little Red Riding Hood, Jack and the Beanstalk, Rapunzel, and Cinderella, among others. The main story revolves around a baker and his wife whose plans to start a family are complicated when a witch puts a curse on them.
Streep was in talks to portray The Witch back in the fall, but missed a group reading with the rest of the cast – Anna Kendrick, Christine Baranski, Cheyenne Jackson, Allison Janney and Patrick Wilson – in October, which prompted many to believe that she had pulled out of the movie.
"Disney is going to make the movie," arranger David Krane revealed in an interview with a Connecticut newspaper. "Meryl Streep will be The Witch and it will be the first time I have worked with her since 1977." Krane previously worked with Streep on the musical Happy End in the '70s.
Nine and Chicago director Rob Marshall is helming the movie. Baranski will play the Stepmother, James Corden will play the Baker, Kendrick will play Cinderella, and Wilson will play Prince Charming.
[Photo Credit: WENN]
Follow Sydney on Twitter @SydneyBucksbaum
More:
'Chicago' Director Rob Marshall Tackles Fairy Tales with 'Into the Woods'
Meryl Streep in talks for wicked witch role in Into the Woods
---
You Might Also Like:

Biden? Ford? Surprisingly Hot Young Pics of Politicians

Who Wore This Crazy Hat?

Stars Who Changed Their Look After Love