'Meryl Streep Movie Club' Author Weighs in on the Actress' Best Movies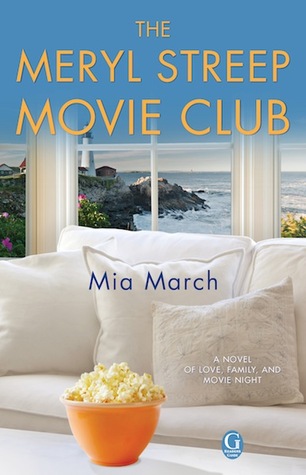 When author Mia March caught Sophie's Choice when she was sixteen, her life was instantly changed. "Because of what the film meant to me, and [Meryl's] performance, I read the novel that the film was based on, and the book got me into wanting to study literature and become a writer myself." Decades of watching Meryl Streep's films and a passion for literature helped March begin a journey that ended this week with the publication of her new book The Meryl Streep Movie Club, the story of three estranged relatives who assemble at the family matriarch's inn in coastal Maine for R&R and, of course, some Streep movie-watching. The power of the actress' films spark discussion between the trio, opening the door for self-discovery and solutions to a few of their bigger life hurdles.
March drew from many of her own experiences to inspire the novel (she cites The Bridges of Madison County as a movie that saved her family Thanksgiving one year), but found herself continuing to return to Streep's filmography both for original ideas and simply for pleasure. Meryl, at least from March's point of view, is the everywoman actress, always worth watching again in any genre, in any plot. As March puts it, "she just has this shining light above her, she's brilliant."
With a vast knowledge of Meryl Streep movies and paperback proof of her connoisseurship, it was only natural that I pick March's brain on the stand out films in the actress' filmography. Despite picking favorites being March's own Sophie's choice, here are few titles to get your own Meryl Streep Movie Club started: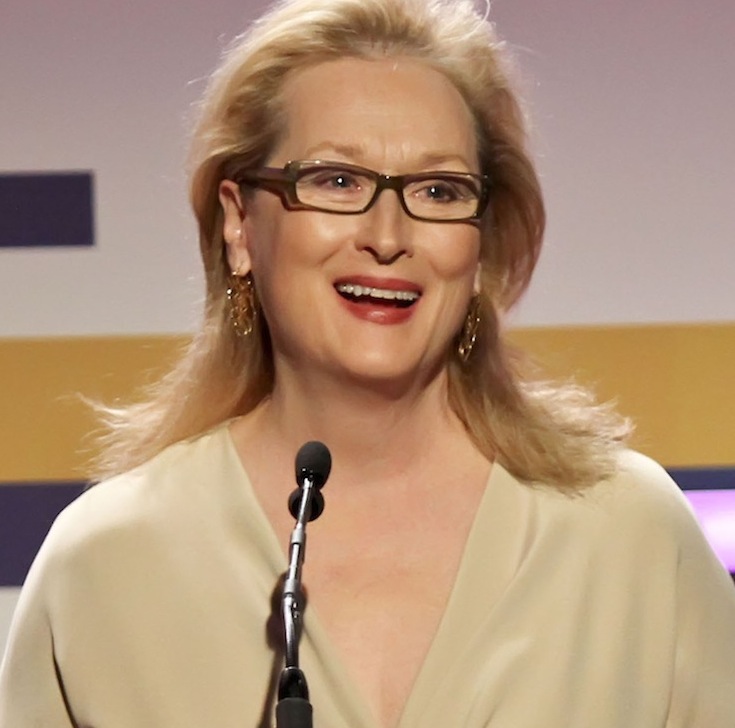 Meryl Streep's Best Comedy:
"You know, I don't even know if you can call it a comedy, but she's just so effervescent in this film, Julie and Julia. It's not quite a comedy, but it's a fun movie, regardless. And Defending Your Life. A hilarious actor, [Albert Brooks], it's his movie, but that's just the funniest. It's really such a funny movie."
Meryl Streep's Best Drama:
"The best, the very best, I would say is Sophie's Choice, but my favorite movie is Out of Africa. It might be that she is portraying a real live person, but it's such a soaring, beautiful epic movie. And she really makes you feel this woman's life history, and everything she's striving for on this coffee farm. She gives her such dignity, and it's such an amazing performance. I just recently saw it again, for the sixth time. Love it."
Meryl Streep's Craziest Role:
"You know, that's interesting, because I don't even think you can say there is a performance that's anti-Meryl. The people maybe were surprised with her in Mama Mia, that's still Meryl Streep! You know, belting out those Abba songs with her long hair and overalls. That's so her!"
Meryl Streep's Career Low:
"Everyone I know who I talk about this with, there is a film that they mention they don't like. I love it. And that is She-Devil, with Roseanne Barr. I love that movie. I think I've watched that movie like, four times on Comedy Central. It is hysterical.It's based on a hilarious book, that I also love. Yeah, people don't seem to like that. It's by Faye Wells, The Lies and Loves of the She-Devil."
Meryl Streep's Best Film of the Last Ten Years:
"She was pretty incredible in Doubt. She's just so good in everything. Sometimes it's easy to overlook. Like a friend of mine said, "Ugh, you're gonna put It's Complicated in the book? You know, why would you do that? That's not one of her best." But I think it is, I think they're all her best."
The Meryl Streep Movie Club is available in stores and online now.
Follow Matt Patches on Twitter @misterpatches
More:
'Devil Wears Prada' Sequel Announced — Is a Movie Far Behind?
Oliver Stone Compares Blake Lively to Meryl Streep
Wes Anderson on the Young Adult Fiction Books that Inspired 'Moonrise Kingdom'
[Photo Credit: Simon & Schuster, WENN.com]