'Miracle' or 'The Cutting Edge': Which Is the Ultimate On-Ice Olympic Movie?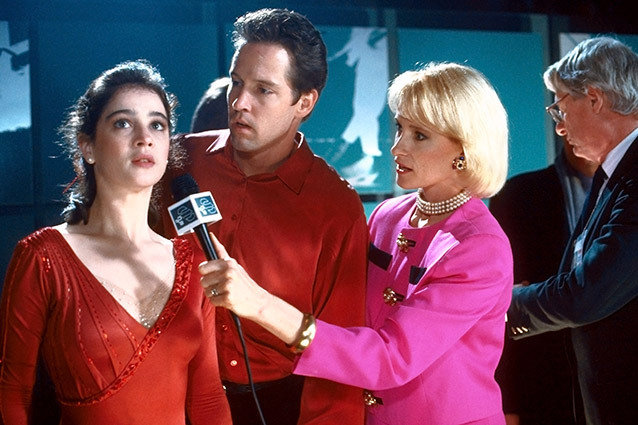 MGM via Everett Collection
If the Sochi games haven't been dramatic enough for you, there's plenty of Winter Olympics action to be relived in these two icy classics. While baseball and football get more than their fair share of cinematic glory, hockey and figure skating are underrepresented on the big screen. Maybe studios are wary of sending their actors out on the slippery stuff? But even though the films devoted to these sports are few, at least they are great. Every few years, the world's attention turns to wintry sports and their stars. And rewatches of Miracle and The Cutting Edge are a clear necessity. But which is the ultimate on-ice Olympic movie?
The Cutting Edge
Let's start with the 1992 skating flick. It's got a forever quotable screenplay by Tony Gilroy, who would go on to write Michael Clayton and the Bourne series. (Admit it, you still say "toe pick" in a sing-song voice when you see a pair of skates.) Moira Kelly and D.B. Sweeney have solid chemistry as a prickly figure skater and the former hockey player who becomes her unlikely partner. It's a rom-com with a shelf life, because it's about two people who have other motivations besides falling in love. It happens, of course, but not before they master "The Pamchenko."
Miracle
The 2004 hockey film, on the other hand, pulls its triumphant story directly from Olympic history. This is the cinematic retelling of the 1980 Team USA, the "Miracle on Ice." Kurt Russell plays Herb Brooks, who coached this team to a gold medal over the seemingly unbeatable Russians. The Cutting Edge is also a classic underdog story, but without the benefit of a clearly defined rival. And in 1980, you couldn't do much better than "the Russians" as far as a rival was concerned. Where The Cutting Edge portrays athletic competition with a wink and a smile, Miracle does it with an "I'm not crying, man. You're crying."
Which movie will reign supreme? Only your votes will tell.