'Movie 43': Superheroes, Drunk Swimming, and Elizabeth Banks — EXCLUSIVE PICS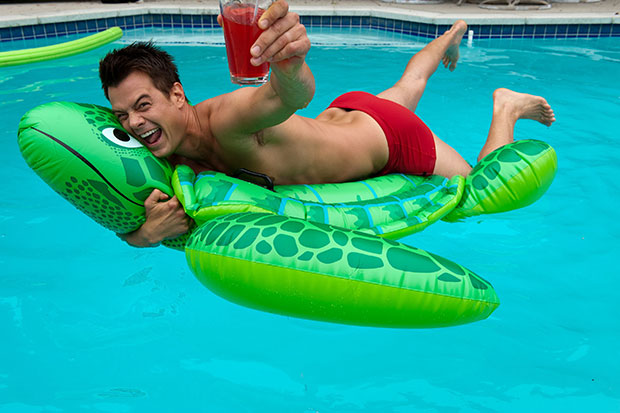 You can't say that the upcoming anthology film Movie 43 doesn't value versatility. As we learned from the trailer, the varying premises of its dozen or so separate comedy vignettes range from a flirtatious game of Truth or Dare gone terribly awry (a sketch featuring Halle Berry and Stephen Merchant), to the seizure of and attempt to bridle a hostile leprechaun (starring Johnny Knoxville and Seann William Scott), to a basketball coach's (Terrence Howard) invocation of racial stereotypes to inspire his team to victory, to a couple of parents' (Naomi Watts and Liev Schreiber) trying to reproduce an "authentic" high school experience for their home schooled son. But many of the film's sketches remain largely mysterious.
Below are three new, exclusive images from Movie 43, featuring stars Kristen Bell, Justin Long, Josh Duhamel, and Elizabeth Banks. We might not know exactly what these actors' sketches have in store, but we can tell the following: Bell and Long play superheroes (Supergirl and Robin, respectively) who are apparently both participants a speed dating venue. Duhamel's character is, ostensibly, some sort of hard-partying frat boy type, and one with ready access to a pool. And Banks… well, she just looks kind of mortified. With the sort of attitude that Movie 43 seems to have, the source of this horror could be quite extreme.
Check out the exclusive images below. Movie 43 hits theaters Jan. 25.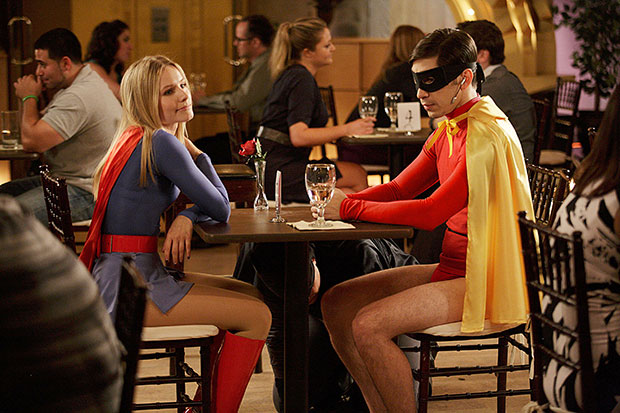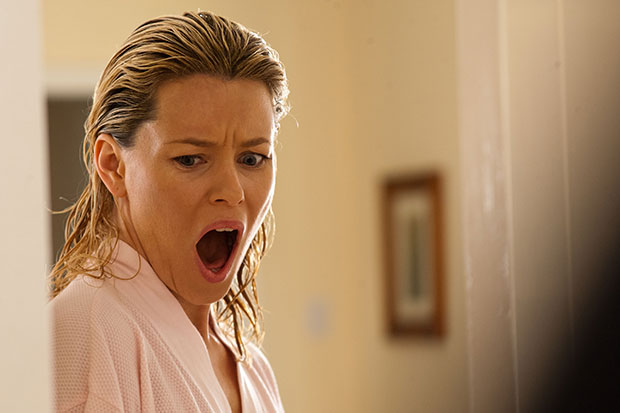 [Photo Credit: Relativity Media (3)]
More:
'The Host': 3 New Posters Focus On Free Will
Pixar Creates the Most Adorable Umbrella of All Time in New Short Film — VIDEO
New 'Star Trek Into Darkness' Photos Show Kirk, Pike, Scotty, and Baddie John Harrison

Megan Fox's 12 Hottest Moments (Moviefone)