10 Musicals You Should Watch Before Seeing 'La La Land'
Emma Stone and Ryan Gosling's upcoming original musical La La Land is getting a lot of praise from critics. But before watching it you should probably look at some other originals that came before it and even inspired the idea for La La Land. So which movies should you include in your binge watching? Here are ten musicals you need to see.
Like the new movie, this one is all about the entertainment industry. It's beautiful, funny, and includes the legend, Gene Kelly. If you haven't seen it yet then you should definitely do so.
2. Once
The modern movie tells a love story between an immigrant and a man who performs on the street. The movie might not be as flashy as other musicals but it did so well that it was turned into a Broadway show.
3. Purple Rain
Chances are you might have seen this after the sad news of Prince's death. But if you haven't you need to see the icon play a struggling musician living in an abusive home.
4. Fame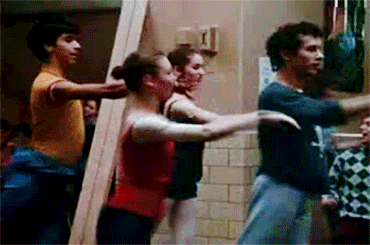 The 1980 movie shows young kids studying at a New York school for kids in the performing arts. It was recently remade, but why not go with the original?
5. Mary Poppins
Julie Andrews will make you wish you had a magical nanny, but watching her sing is the next best thing.
La La Land is actually partially inspired by this movie. It tells the story of a girl separated by the man she loves during s time of war. Definitely watch if you want to know what you're in for!
7. The Young Girls of Rochefort
The new movie is also a nod to this one, which is about two sisters leaving Rochefort to find love. They work as carnival singers which leads to music and so much more.
8. Crazy Heart
Jeff Bridges plays a country singer who is trying to change his crazy life after being caught up in a terrible romance.
Watch three friends try to find work and love in Paris. Although the setting is overseas this movie still stars familiar faces like Gene Kelly.
10. Top Hat
The 1936 movie is certainly a throwback, but worth watching if you can get your hands on it. It shows an American dancer falling for a model starring Fred Astaire and Ginger Rogers.
La La Land hits theaters Friday, December 9th.