'My Big Fat Greek Wedding' 10th Anniversary: A Look Back at Then and Now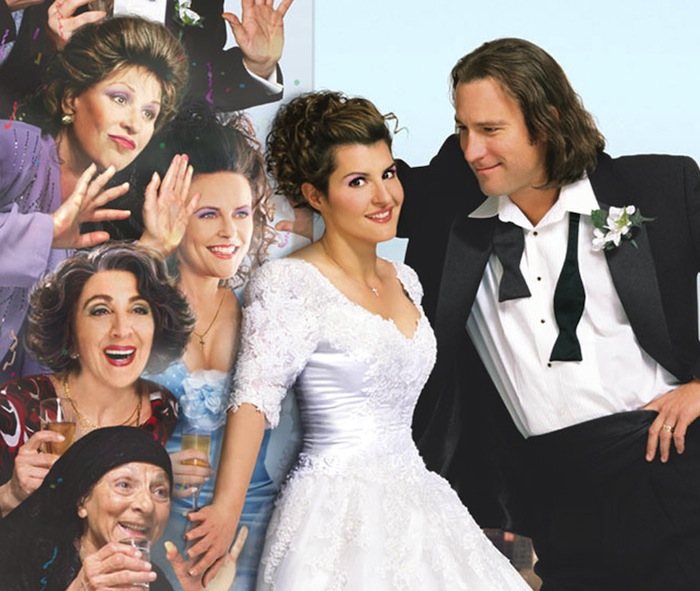 Date of Release: April 19, 2002
Budget: $5 million
Box Office Gross: $241.4 million
The Competition: The Scorpion King, Murder by Numbers
What We Said Then: "Vardalos makes Toula's character believable…charming."
The General Consensus: 76% Fresh on Rotten Tomatoes
Looking Back: If Tom Hanks' wife Rita Wilson hadn't caught a performance of Nia Vardalos' one-woman show My Big Fat Greek Wedding on a whim, hadn't insisted her husband help facilitate a big screen version, hadn't overseen the filmmaking process, keeping the budget small and the casting in the hands of the Vardalos and director Joel Zwick, then the independent cinema scene in America may be years behind where it is today. Believe it: My Big Fat Greek Wedding made an impact in Hollywood.
My Big Fat Greek Wedding only opened in 108 theaters its opening weekend in April 2002, grossing less than Fellowship of the Ring (in its 18th weekend) and a 20th Anniversary reissue of E.T.. The movie wasn't a Sundance darling or a prestige picture — just a funny piece of moviemaking that Hanks and Wilson believed would eventually pop. No one would ever doubt the duo again; My Big Fat Greek Wedding slowly picked up steam thanks to word of mouth, and by its 20th week, was sitting in at the number two spot on the box office charts with $11 million return. Modern blockbusters challenge the "one weekend and you're out" Hollywood standard, but rarely does a movie challenge the law of diminishing returns. Greek Wedding redefined hit.
Vardalos' personal, comedic recounting of life as a Greek struck a particular chord with audiences. There really wasn't much like it. The only other comedies in theaters at the time were Ice Age (for kids) and Van Wilder (for teens). Greek Wedding was an unfamiliar concept: a movie aimed at adults. Vardalos' voice didn't rely on raunchy, R-rated material or outlier concepts — it was wholesome, sitcomy fun (which, thankfully, young people found themselves eating up too). The clincher was the family aspect. Vardalos' script is peppered with her characters' specific Greek-isms of, but at its core, it was just about a goofy family. And let's face it, everyone has a goofy family. Regardless of background, the audiences that flocked to Greek Wedding all had their own overly-protective fathers, pushy mothers, aggressive older brothers and extended families out the wazoo. Greek Wedding just layered it with baklava.
While the movie's archetypes resonated with the masses, the film's real keystones were Vardalos and costar John Corbett. Vardalos was the everywoman, a normal, sweet female lead who didn't look like all the glammed up Hollywood starlets regularly filling multiplexes. Falling in love — true love — with a hunk of man like John Corbett (who was riding high from the Sex and the City days) was a dream come true, for both her character Toula and the audience along for the ride. For the all the eccentricities on display, My Big Fat Greek Wedding reviled in its normalcy — a change of pace from both mainstream and indie fare. The movie just was and it stuck out in the best way possible.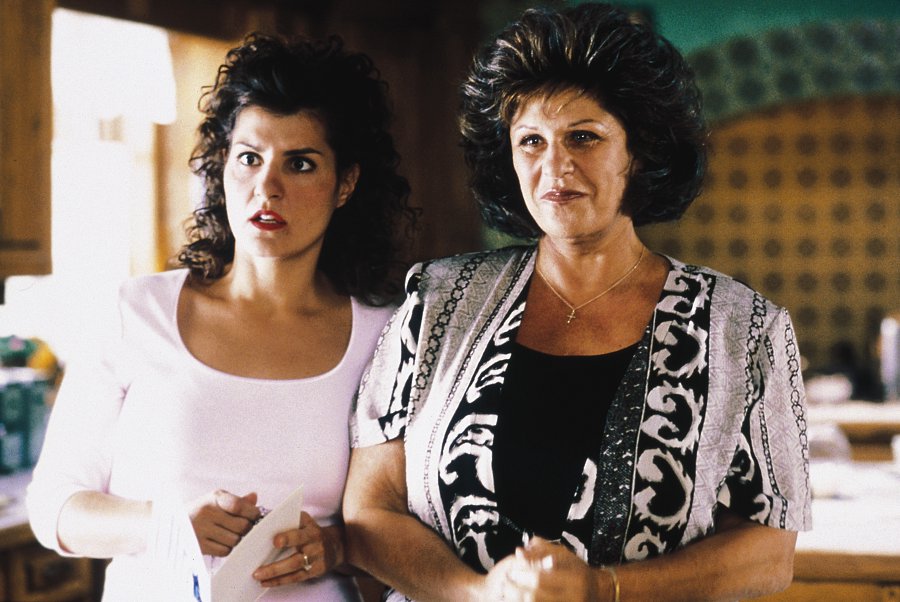 The Now: After My Big Fat Greek Wedding's massive success, Vardalos was the talk of the town. She spun the movie off into a CBS sitcom, My Big Fat Greek Life, which found itself on the chopping after seven episodes. She followed up the small screen attempt with Connie and Carla, My Life in Ruins and I Hate Valentine's Day — all of which came and went through theaters. Most recently, Vardalos co-wrote Larry Crowne with Greek Wedding producer Tom Hanks. While Vardalos post-Greek career may not have mirrored the runaway success of the movie, but her breakout hit wasn't simply lightning in a bottle.
A decade later, My Big Fat Greek Wedding is as sweet and confident as it was when it premiered — for better or worse. Vardalos has a style; her laughs are corny ("If nagging were an Olympic sport, my Aunt Voula would win a gold medal!") and her drama sentimental. Not everyone's cup of tea. It didn't help that Vardalos found herself in demand as a Hollywood leading lady. She lost her normalcy, and only recently, in supporting movie and TV roles, has she returned to her Greek Wedding self. The movie will forever be a capsule of that pre-fame moment in time (and the last thing we'll remember John Corbett from) — and a funny one, at that.
The Moment That Had Us Rolling in the Aisles: While the windex gag hits every time, the image of Toula's Grandmother fleeing the home, only to be caught in the sprinkler system, was truly inspired.
The Moment That Had Us Rolling Our Eyes: Joey Fatone. Acting.
The Moment That Keeps Us Thinking About It a Ten Years Later: The romantic bed proposal. Funny, sweet and shockingly real. Popping the question in rom-coms are either played way big (the Eiffel Tower, how romantic!) or in a ridiculously complicated fashion (follow these clues to blah blah blah). My Big Fat Greek Wedding's greatest moment actually has nothing to do with family life. It's just two people, laying around, talking about getting married. Lovely.
[Box Office Numbers provided by Hollywood.com Box Office Analyst Paul Dergarabedian]
Find Matt Patches directly on Twitter @misterpatches and remember to follow @Hollywood_com!
More:
You Can Now Watch The Godfather for Free (and Legally) on YouTube
The Generational Comedy Stylings of Tower Heist