Hand Picked Flix: Watch 'ParaNorman' For Your Case of the Mondays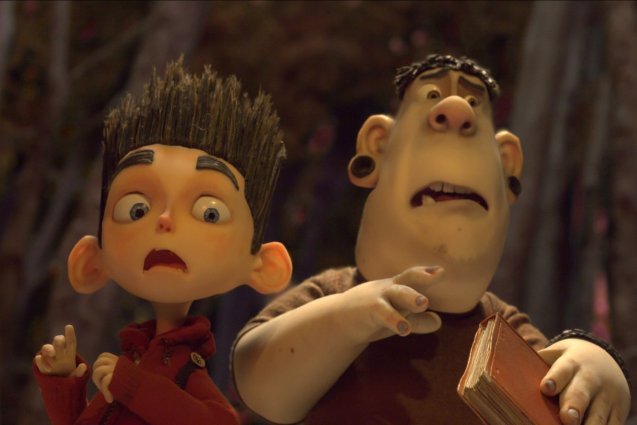 Focus Features via Everett Collection
Ugh… Mondays, am I right? Every week kicks off with that trademark despair so expertly articulated in Mike Judge's Office Space: you've got a case of the Mondays. Luckily, Netflix has you covered, with plenty of pick-me-up comedies to make the worst day of the week a bit more jolly. To start off our Netflix Hand-Picked Flix recommendations, we suggest ParaNorman. 
Norman (Kodi Smit-McPhee) is an average, horror movie-obsessed kid… except for the fact that he has a unusual talent: he can communicate with the dead. Although he's been able to befriend the ghosts that haunt his town, Blithe Hollow, his power mostly causes him trouble, and results in him being bullied by Alvin (Christopher Mintz-Plasse) and disappointing his father (Jeff Garlin). However, on the 300th anniversary of the exceution of the town's witch, Norman's ability means that he is the only person who can stop the dead from rising from their graves and save the town from the witch's return. With his best friend Neil (Tucker Albrizzi) along for the ride, Norman must use the thing that makes him so different in order to protect the people he loves. 
At its heart, ParaNorman is a story about learning to accept people for their difference and not letting fear take over your life, told in a way that is smart, tense and unbelievably funny. Thanks to the incredibly animated stop-motion, watching Norman and the people of Blithe Hollow come together is just as compelling as the intense, exciting action sequences, which feature effects that are just as impressive as a big-budget blockbuster. Smit-McPhee is endlessly charming as Norman, and Albrizzi plays earnest in the most hilarious, heart-warming way, but the cast of ParaNorman is so good that it's equally worth watching just for John Goodman's small role as Norman's crazy Uncle Prederghast. Both action-packed and goofy, it's the perfect feel-good movie to cheer you up and help you amke it though the week. And who know, it might even make dealing with your weird co-workers a little bit easier. 

You can stream ParaNorman instantly on Netflix, and make sure to check back tomorrow for our recommendations for the perfect Bluesday Tuesday movie.