Hand-Picked Flix: Watch 'Cry Baby' for Your Throwback Thursday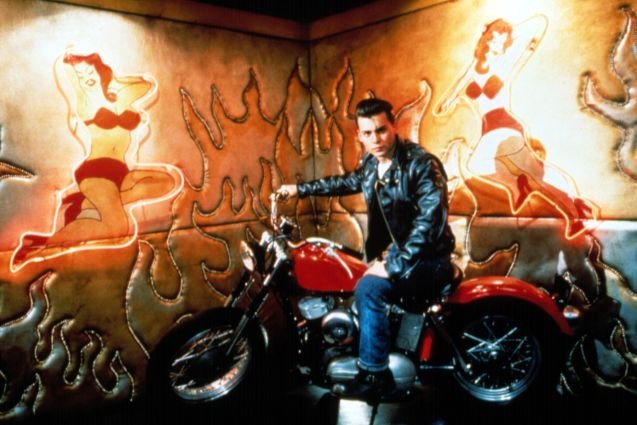 Universal via Everett Collection
By the time Thursdays roll around, you're probably exhausted from a long week and looking for something familiar and comforting to help you forget about everything that's stressing you out. If the Internet is any indication, the best cure for this kind of fatigue is nostalgia, and the warmer and fuzzier it makes you feel, the better. This week's Netflix Hand-Picked Flix recommendation for Throwback Thursday is Cry-Baby.
After Johnny Depp left 21 Jump Street, but before he appeared in every Tim Burton movie ever made, he starred as the ultimate rock 'n' roll-singing, hip-swivelling, drag-racing bad boy in John Waters 1990 film Cry-Baby. A parody and homage to films of 1950s, it centers around "square" goodie two-shoes Alison (Amy Locane), who falls hard for Wade "Cry-Baby" Walker (Depp), who brings all kinds of trouble with him when he and his "drape" friends arrive in her quaint suburban town. Like all of Waters' work, it's a weird, over-the-top film filled with weird, over-the-top characters, but underneath the vintage aesthetic and the hilarious satire, there's a film with a lot of heart and a message about acceptance that's not trite or cloying. If Waters' twisted sense of humor and Depp's early days as a heartthrob don't win you over, Cry-Baby's insanely catchy, Elvis-esque rockabilly score is sure to do the trick. Plus, the film itself is a throwback, which makes it the perfect thing to watch while you decide which adorable baby picture of yourself to upload to Instagram. 
You can stream Cry-Baby on Netflix, and make sure to check back tomorrow for our recommendations for the perfect Freaky Friday film.