Top Shelf
Platoon (MGM, $15.49)
The Movie: War movies don't get much more realistic than Oliver Stone's Platoon. That's not surprising, of course, considering Stone loosely based the screenplay off of his experiences as a soldier in Viet Nam and then hired multi-tour war veteran Dale Dye to help make sure he not only got all of the technical aspects of the film correct, but also made no concessions when it came to training the actors to get into the mindset of a real Viet Nam soldier. The result is a gritty, no-holds-barred movie that is confrontational and difficult to watch– and that's something that should be said of any movie about war.
Not only does Stone paint a vivid picture of how hellish infantry combat is with his story, but he assembled such an amazing cast to help bring it to life. Willem Dafoe, Tom Berenger, Johnny Depp, John C. McGinley, Kevin Dillon, Forest Whitaker, Keith David and, of course, Charlie Sheen…it's hard to ask for a better ensemble cast than that if you're making a movie about a bunch of fresh faced grunts being fed into a sausage grinder. When it comes to Sheen and Berenger, these are career-high performances to boot, which is amazing considering how early on in their career Platoon was. Just another testament to how powerful Stone's film is.
The Features: This is MGM's 25th Anniversary set, which of course means they went all out. They've carried over most (but not all) of the most recent DVD's extras, having kept the best bits (commentary tracks from Stone and Dale Dye, the latter of which is incredibly insightful). Even if you have that set, however, the new goodies are worth the upgrade: Deleted scenes, a retrospective featurette, war-era documentaries and mini-featurettes on the core cast and crew. Plus, it's in HD, which is a remarkable upgrade over the previous DVD's quality. If you've got friends who say they can't tell the difference between a DVD and a Blu-ray, movies like this will shut them up. It's not the best HD transfer ever made, but it's a lot better than the DVD and the best you're ever going to find it at home (unless you own a 35mm print of the film).
Who Should Buy It: Anyone who appreciates a good, kick-you-in-the-face war film.
Middle Shelf
Gnomeo & Juliet (Disney/Buena Vista, $19.99)
The Movie: Judging from the trailers, Gnomeo & Juliet looks like another off-brand animated kids flick like Hoodwinked or Delgo. And while that is the case production wise (this is the first feature from Elton John's Rocket Pictures), however talent wise it is a step closer to the Disney big leagues (no doubt that's why Touchstone released it). If you're an adult, seeing a classic story retold through garden gnomes really isn't going to have much appeal, but Gnomeo & Juliet has enough charm to it to break through your cold heart.
Actually, "enough" kind of sums up Gnomeo & Juliet nicely. It always has just enough, be it in the animation department or the voice over department, to make you smile at it, but never enough to make you fall in love with it. If you're a kid, however, I'm sure it'll do the trick just fine.
The Features: There are two alternate endings and a number of deleted scenes here, but as is the case with most deleted scenes on animated films, these were never shot, so instead of a finalized sequence you're watching an animated storyboard. The behind-the-scenes material is slightly more interesting, however, with a number of looks at the voice acting process (Ashley Jensen's special is probably the best on the disc).
Who Should Buy It: People with lawn gnome obsessions, for everyone else this is, if you have children, a rental at best.
I Am Number Four (Disney/Buena Vista, $19.99)
The Movie: I Am Number Four is the kind of movie I'm happy to say I have fun with, but that I fully realize is not a very good movie. It's bursting with borrowed themes and chosen one cliches that are drawn from so many sources that it technically doesn't count as plagiarism. But if you've watched Buffy the Vampire Slayer or Smallville or Roswell or any number of other serial-based shows about a teenager with super powers, you are already well-versed on I Am Number Four's themes. It tweaks things just enough to scrap by and that's it.
Normally I'd be harder on a movie that does just enough to scrap by, but the reason I give DJ Caruso's film a pass is because the things it does do well it does incredibly well. It's well-cast, well-shot and the final showdown between No. 4 and his alien pursuers at the high school is reason enough to recommend anyone sit through the exceedingly generic hour and twenty minutes that leads up to it.
The Features: This is a pretty barebones disc, but if you have a crush on Teresa Palmer, you'll be happy to know she gets her very own, 12-minute behind-the-scenes featurette. Even if you're not in her fanclub, however, it's actually an interesting little segment that provides a look at some of the more elaborate stunts in the film. Beyond that it's just a gag reel and a series of deleted scenes.
Interestingly enough, this is the first disc I've come across in recent memory that has a deleted scene worth checking out. Karen Allen has a roughly 3 minute scene with Timothy Olyphant that'll make you do a double take. Not because the scene is actually interesting, but because it'll make you wonder why a Steven Spielberg-produced movie would leave all of Karen Allen's material on the cutting room floor. Lame.
Who Should Buy It: Teenagers will get the most mileage out of I Am Number Four, but I still say it's a rental for adults who realize how generic it is.
All the Rest
The Big Bang (Starz/Anchor Bay, $19.99)
Burning Palms (Image, $15.99)
The End of Poverty? (Cinema Libre, $22.49)
Grand Prix (Warner Brothers, $14.99)
Gettysburg: Director's Cut (Warner Brothers, $23.99)
Gods and Generals: Extended Director's Cut (Warner Brothers, $24.99)
The Great Dictator (Criterion, $26.99)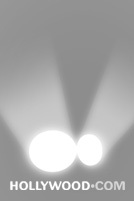 Happiness is a Warm Blanket, Charlie Brown (Warner Brothers, $18.49)
Le Mans (Paramount, $17.99)
Papillon (Warner Brothers, $24.99)
Solaris (1972) (Criterion, $26.99)
Tigerland (MGM/UA, $20.99)