'Safe Haven' Author Nicholas Sparks Says Gay Romance Is 'Not Exactly in My Genre'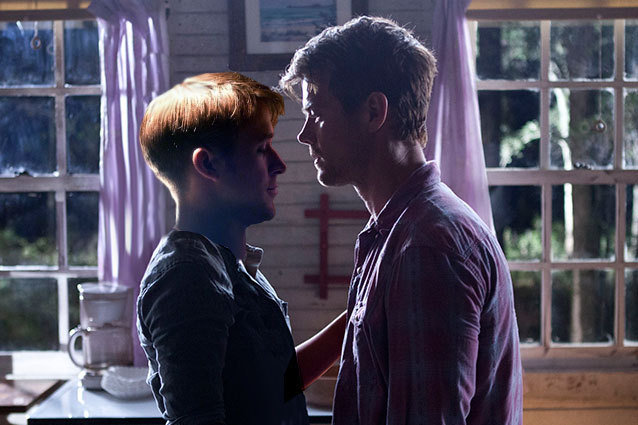 This Valentine's weekend the latest adaptation in the Nicholas Sparks romance wheelhouse, Safe Haven, hits theaters. The man behind tearjerkers such as Dear John, A Walk to Remember, Nights in Rodanthe, The Lucky One, The Last Song, and of course, The Notebook, has paired yet another attractive male lead (this time, Josh Duhamel as a widower who learns to love again) and an attractive female lead (this time, Julianne Hough, as a woman who learns to love again after enduring an abusive past) for another seaside romance. But will we ever see a same sex relationship love story from the man whose work has attracted the likes of everyone from Zac Efron to Miley Cyrus to Channing Tatum to Diane Lane?
Hollywood.com caught up with the author after a screening of Safe Haven, where he told us he's "considered" penning a gay love story, though it's "not exactly in my genre." While Sparks, whose next book The Longest Ride is due out in September, may not have a book about a same sex couple, he added, "That would probably be more likely something that's explored in a different medium, maybe through television…with the novels, I try to give the people what they expect, and then move out into different areas."
RELATED: 'Safe Haven' Star Julianne Hough On Her Sexy Kiss With Josh Duhamel 
Those other mediums,  in addition to his upcoming foray into television (including the upcoming ABC series The Watchers), will also include Broadway. The author revealed that The Notebook is in the early stages of heading to the Great White Way. "We're just securing the rights and getting everything we need to do," Sparks said of the musical adaptation of the book and movie that truly kicked off the world's collective crush on Ryan Gosling. 
RELATED: 'Safe Haven' Josh Duhamel Interview 
"The Notebook is a fabulous film. I think it's, among my films, the most likely destined to be a classic," he said of the original. "It was a very special book for me to write and I'm glad it was adapted into a wonderful film and I'm glad people have enjoyed it over the years."
[Photo credit: Hollywood.com illustration]