Darren Aronofsky Is Adding Nick Nolte to the 'Noah' Cast Now? That's a Bad Sign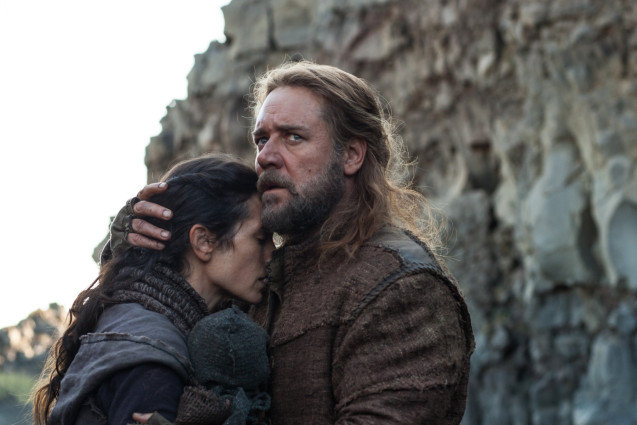 Paramount
Usually, in the home stretch before a movie's release, the team is concerned with churning out trailers and subway posters and scheduling Conan appearances. But with only two months to go before Darren Aronofsky's Noah hits theaters, the director has opted to do something rather… unsettling: add a major character in the form of Nick Nolte.
The mastermind behind Black Swan tweeted the news on Tuesday, instilling in fans the same emotional discord embodied in the rattled photograph of the 72-year-old acting legend. We've seen the first trailers for Noah, and were none too enthused by what Paramount was setting up for us then. Does Aronofsky's last minute casting shakeup indicate a lack of confidence in his established project? Does he think that bringing on the 48 Hrs. star as Samyaza, a "watcher," will finally make this a Biblical epic worth seeing?
Right now, we don't know what to think about Noah. While the name Aronofsky screams imagination and reinvention, what we've seen thus far is just big, loud, clunky, ugly, and dull. Everything we would expect from a Renny Harlin Noah. Not what any of us had in mind for Aronofsky's vision, and probably not what he had in mind either. From the looks of it all, the terrifically ambitious project has gotten away from him, and he's just now scrapping together to turn it into something that works.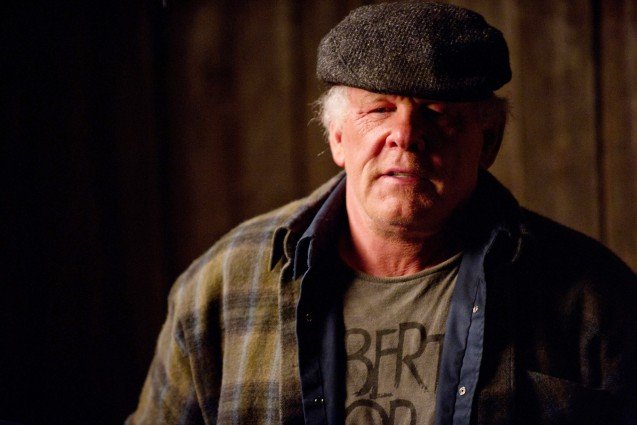 Sony Pictures via Everett Collection
But just how much good can casting Nick Nolte do? At what point in the process did Aronofsky identify his character Samyaza, an angel consumed by lust, as a vital part of the story? And more importantly, will this mean that Noah's release will be pushed past March 28?
We've seen a lot of distribution date juggling in the past year: The Great Gatsby was booted from winter 2012 to summer 2013, and G.I. Joe: Retaliation from summer 2012 to spring 2013, earning mixed and negative reviews, respectively. The Monuments Men, which was supposed to release at the end of last year, will be hitting theaters in February to yet unseen results.
In short, we're worried. Since Aronofsky announced Noah, we've held out for the next breathtaking, psychologically dense epic. But all signs point to disaster. Could Nolte's inclusion actually save this picture?