'90s Halloween Movies to Make You Feel Old
It's not hard to find a Halloween movie playing on television during October, but if you're looking to throw back this month, check out these five '90s flicks. Be warned: some of the outfits may be scarier than the actual movie.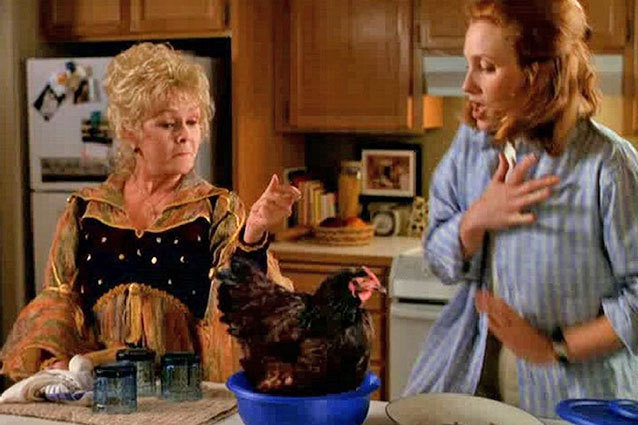 Disney
Halloweentown
There's not much that people get more excited for this time of year than this 1998 classic. Not only is Marnie (Kimberly Brown) a witch but she manages to follow her grandmother into another dimension where people have pumpkins for heads,werewolves walk around on two legs and gremlins aren't ridiculed. Living in Halloweentown, you have to admit, would be even cooler than residing in Harry Potter's wizarding world. Check out sequels Return to Halloweentown and Halloweentown High if one just isn't enough.
The Addams Family
No one is creepier than stone-faced Wednesday Addams (Christina Ricci) as she continuously tortures everyone around her. A few guys trying to swindle the family have no idea what they're in for when they impersonate Uncle Fester and step into that cob-webby house. It's pretty entertaining to watch them try, though.
Beetlejuice
Okay, Tim Burton's Beetlejuice isn't a '90s movie, but it's on the brink. Turning the tables around on the usual exorcism, a ghost couple needs to remove the new, living tenants from their house so they can peacefully live their after-life. You'll be sure to see at least a few trick-or-treaters dressed in the black and white striped outfit this Halloween.
Double, Double, Toil and Trouble
Back when Mary Kate and Ashley weren't fashion moguls or dating people twice their age, they put out this Halloween film. Follow the twins as they race to defeat their evil aunt (Cloris Leachman) and save their family's house from foreclosure.
Hocus Pocus

Oh, those three crazy witches! As we reported last week, help celebrate Hocus Pocus' 20th anniversary and watch it every day up until Halloween.