No Celebrity Left Behind in the First 'New Year's Eve' Trailer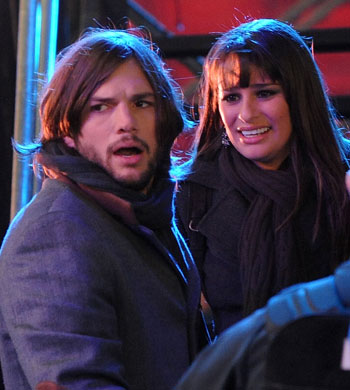 If a movie like Avatar is proclaimed as an event film for its photorealistic special effects and eye-popping 3-D, then Valentine's Day also deserves the label—albeit for completely antithetical reasons.
The 2010 flick from Pretty Woman director Gary Marshall rounded up every A-lister who graced the pages of celeb magazines that year and shotgunned them into the ultimate romantic comedy. The top-dollar experiment was a huge success, solidifying Valentine's Day as a blockbuster of a different kind.
But would a Valentine's Day 2 really make sense? More pretty people standing around talking about love and relationships on the Hallmark-stamped holiday? No, but with a calendar full of romantic holidays, there was still plenty of opportunity for a follow-up. Enter: New Year's Eve, the spiritual sequel to Valentine's Day, which just premiered its first with an equally familiar, confounding and enjoyably absurd cast. The first look at the film features scenes with Halle Berry, Jon Bon Jovi, Abigail Spencer, Ludacris, Robert De Niro, Josh Duhmel, Zac Efron, Katherine Heigl, Seth Meyers, Lea Michele, Sarah Jessica Parker, Michelle Pfeiffer, HIlary Swank, Sofia Vergara, as well as returning actors Ashton Kutcher and Jessica Biel. Whew—deep breath.
The movie follows suit and intertwines a number of romantic threads, all leading up to the last moments of the year. Sounds simple enough and for those who ate up Valentine's Day, New Year's Eve should provide a welcome dose of heartwarming during the cold of winter. The movie hits theaters December 9. Check out the trailer: