The Summer Non-Sequels We Can't Wait to See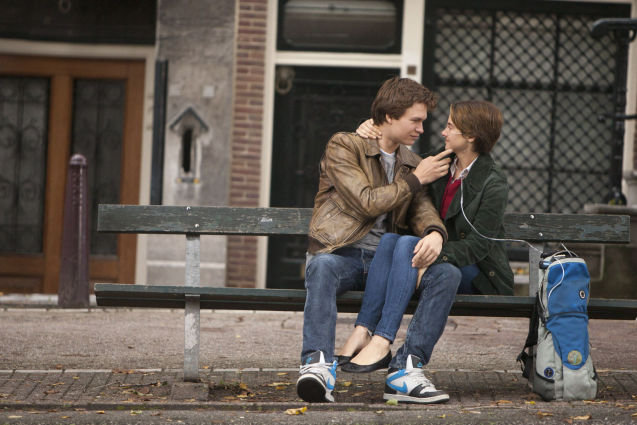 20th Century Fox
As always, the summer movie season is loaded with sequels. New editions of Transformers, The Expendables, Planet of the Apes and X-Men litter the release schedule. Even kid's movies (Rio 2) and horror (The Purge: Anarchy) are in on the act. It can start to feel like everything is part of a franchise or based on something that we've already seen… even something like Maleficent is based on the wicked queen from Sleeping Beauty.
While it might seem like there's nothing new on the horizon, that's not quite the case. Just as there is every summer there are films that aren't follow-ups or retreads. These summer time releases are the ones that we're most looking forward to.
The Fault in Our Stars (June 6)
Based on the best-selling novel by John Green, Fault stars Shailene Woodley and Ansel Elgort as a pair of teenagers who meet at a cancer support group. She's terminally ill and he's lost a leg, but they bond over their shared passions and fall in love. The book has a devoted fan base that went nuts at the release of the first trailer. It's hard not to get swept up in their excitement over the love story.
Tammy (July 2)
We know that Melissa McCarthy hasn't quite equaled her breakthrough role in Bridesmaids, but this time the actress co-wrote the script with husband Ben Falcone, and he's directing. If it doesn't work this time, it's entirely on the star. McCarthy plays a woman who just lost her job and found her husband cheating, and decides to go on a road trip with her grandmother (Susan Sarandon). So, like Thelma & Louise… only funnier.
A Million Ways to Die in the West (May 30)
Seth MacFarlane's Western comedy marks the Family Guy creator's first foray before the camera as a leading man. As he proved with Ted, MacFarlane's humor is tailored made for the R-rated big screen. He plays a scaredy-cat farmer who takes up with Charlize Theron's mysterious woman… who happens to be hiding from her gunfighter husband (Liam Neeson). As for the title, as the trailers have shown, MacFarlane had a lot of fun coming up with interesting ways to kill people in the Old West.
Jupiter Ascending (July 18)
The latest from the Wachowski siblings stars Mila Kunis as Jupiter, a young woman that was predicted to be great when she was born but is now a custodian. That is, until Channing Tatum shows up as an alien solider that's after her. We don't pretend to know what any of that means, but we didn't understand The Matrix before that came out either.
Sex Tape (July 25)
Jason Segel and Cameron Diaz play a married couple that makes a video of their sexcapades that goes missing and they have to try to find it. All we really needed to know to be sold is that it features Diaz wearing roller skates in bed, and has Jack Black and Rob Corddry in supporting roles. Plus, there's a good chance that Segel will be naked, and that's worked out okay for him before.
Can a Song Save Your Life? (July 4)
Keira Knightley is a down-on-her-luck singer whose ex-boyfriend just got a big recording contract and who may have just been discovered by an even worse off record producer (Mark Ruffalo) in New York. Expect a lot of people singing in bars, but with Sexiest Man Alive Adam Levine among the supporting players it will at least be a really good looking music scene.
Guardians of the Galaxy (August 1)
Based on the Marvel comic books, it keeps within the same universe that The Avengers inhabit (two characters seen during the tags of earlier Marvel movies — Benicio Del Toro's The Collector and cosmic bad guy Thanos — make appearances), but it's got a much more loose-limbed feel to it with Chris Pratt playing the leader of the Guardians and Zoe Saldana as a green-skinned alien assassin.
Blended (May 23)
Amazingly, it's been 10 years since the last time that Adam Sandler and Drew Barrymore were in a movie together. The duo play a pair of single parents who can't stand each other but — as luck would have it — end up sharing a suite at an African resort with all of the kids in tow. Sandler's never been a stickler for plots that make sense, but Barrymore has a tendency to bring out the best in the comedian.
See? Plenty of non-sequels to be excited about!