Nora Ephron's 10 Most Memorable Movie Moments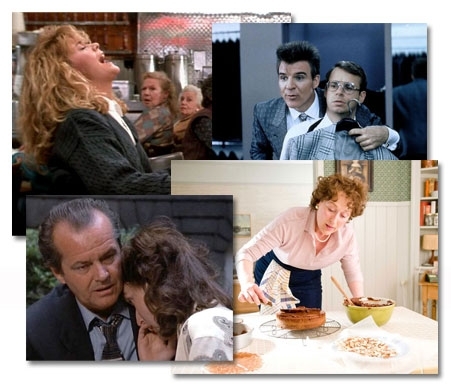 Nora Ephron made the romantic comedy (Okay, fine, call it rom-com if you like) genre what it is today. Ephron's acerbic and honest wit and interest in dynamic characters made her films instant classics the second they emerged on the big screen.
Ephron's writing made her a star, but her ability to truly and honestly portray the human experience (especially for us ladies), made her a legend. In an industry that oftentimes can seem like a boys-only club, Ephron lead the pack and blazed a trail for the ladies that followed her. So many female filmmakers have her to thank for their ability to even have a career. Whether or not you enjoy her films, you cannot deny their longevity and dedication to telling true, honest, funny (and at times, sad) human stories. Always. Her death will be deeply felt by those that love her work, and love movies in general.
Follow Alicia on Twitter @alicialutes
More:
Nora Ephron, Writer and Director, Dies of Cancer
Nora Ephron Dies: Famous Friends and Fans React
Billy Crystal, Meryl Streep, and More Pay Tribute to Nora Ephron