Lars von Trier's 'Nymphomaniac' Poster Is a Sex-Filled Rorschach Test
Even at his subtlest, Lars von Trier can't avoid his provocative instincts. Today's evidence: the first poster for his near-pornographic double feature Nymphomaniac. What do you see in the below image? Clearly von Trier's Melancholia follow-up will be a definitive exploration of proper grammatical bracketing. Right? Okay, maybe not.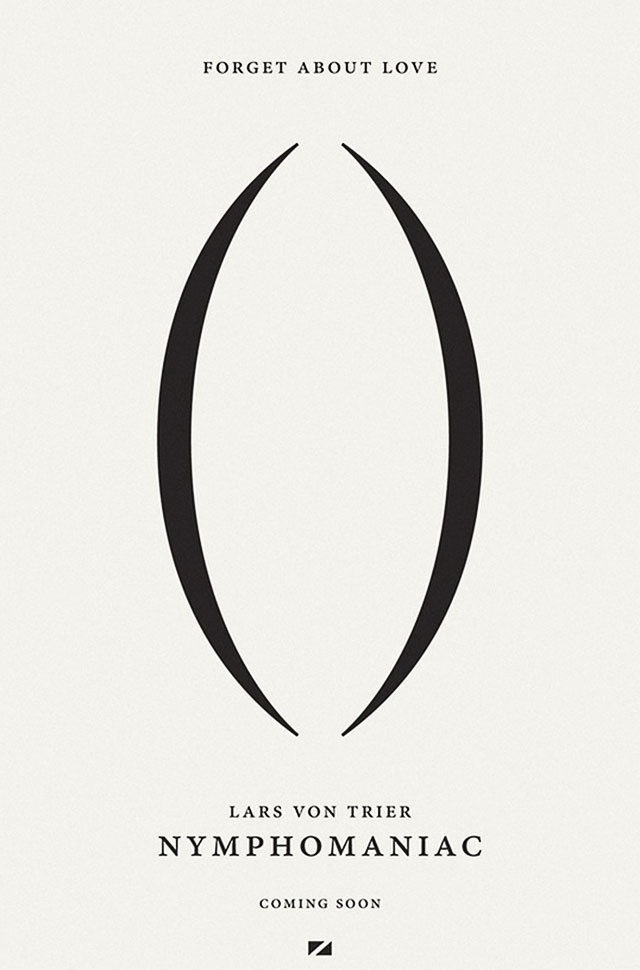 Little is known about von Trier's two films in the way of plot, but from the beginning of the casting process, Nymphomaniac was making headlines for its promise of explicit (read: not simulated) sex scenes featuring well known actors. The cast includes Charlotte Gainsbourg, Stellan Skarsgard, Shia LaBeouf, Jamie Bell, Uma Thurman, Christian Slater, Willem Dafoe and Connie Nielsen and, due to the artistically raunchy material, the two feature-length films will be released in both soft and hardcore versions.
The Hollywood Reporter spoke to the posters designers, Phillip Einstein Lipski and Maria Biilmann, who tried to "distill the intimacy and the obscenity of the film down to its simplest form. A form we hope will engage the audience in the universe of Nymphomaniac– one sexy piece of artwork at a time." So as far as building buzz for the films, think of this poster as foreplay.
Von Trier's Nymphomanaic Part 1 is expected to debut at a festival in the Fall with a proper release to follow. He won't be at the Cannes Film Festival this May — the filmmaker was notoriously banned after making pro-Nazi jokes at a Melancholia press conference in 2011, although von Trier insists that Nymphomanaic was not ready in time for the festival dates. Nonetheless, von Trier's sexploitation picture is on its way. Expect Part 1 to climax sometime before year's end.
Follow Matt Patches on Twitter @misterpatches
More:
A History of Real Sex in Movies
The Hottest TV Sex Scenes
15 Oscar Winning Nude Scenes
---
From Our Partners:


Nina Dobrev, Julianne Hough Bikini in Miami (Celebuzz)


33 Child Stars: Where Are They Now? (Celebuzz)