5 Obscure Historical Figures Who Deserve Biopics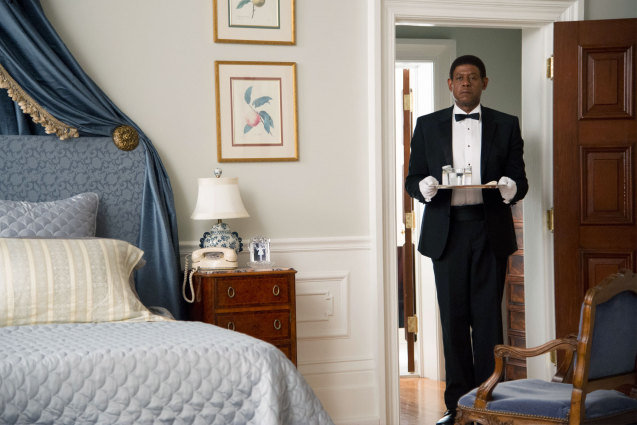 The Weinstein Company
Before The Butler, few people knew anything about Eugene Allen, the fascinating inspiration behind the film's Cecil Gaines, played by Forest Whitaker. Though we've seen plenty of Abraham Lincoln, Steve Jobs, Nelson Mandela and MLK, there are tons of similar lesser-known historical figures out there who have lived exciting, influential lives. It might just take a well-scored, sumptuously costumed biopic to bring one of these historical unknowns into the spotlight. 
Elisha Kane
Kane was a U.S. naval officer who journeyed into the Arctic twice, trekking across the ice for 83 days and saving many lives through his bravery and medical skill.
Adele Astaire
This story has serious romantic and musical potential; Adele Astaire was considered a far more talented performer than her famous brother Fred, but chose to give up show biz when she fell in love with a British lord. 
Empress Myeongseong
Known as Queen Min, which is also what I would call the biopic, this 19th century Korean feminist used her position as the emperor's wife to wield diplomatic power, form alliances, and encourage the modernization of Korea.
Edward Bernays
Though there has already been an excellent documentary made about Bernays, the advertiser who shaped modern consumerism deserves a lavish dramatization, perhaps starring Martin Freeman.
Amos Bronson Alcott
The father of better-known Louisa May, Amos was far ahead of his time; he was a vegan, a women's rights activist, an abolitionist, and a teaching reformer who attempted to create an Eden-like utopia for himself and was revered by Henry David Thoreau and Ralph Waldo Emerson. 
More:
'The Butler' Kicks Ass at the Box Office
Is the Hillary Clinton Biopic Going to Cause Problems for NBC?
Forget About 'Jobs': Read Our Pic For a Steve Wozniak Movie

---
From Our Partners:


40 Most Revealing See-Through Red Carpet Looks (Vh1)


15 Stars Share Secrets of their Sex Lives (Celebuzz)