'On the Road': Kristen Stewart Leads Trailer Worthy of Jack Kerouac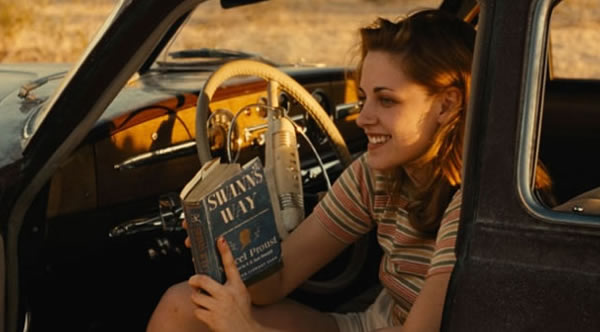 Kristen Stewart is going the distance. Not just into hiding following her cheating scandal in July, but on the long and winding road with Sal Paradise in Dec. 21's On the Road. One month after releasing a mesmerizing trailer, IFC films has released another spot for the film, but this time, the action is far more staccato — quite fitting, considering the reference material from Jack Kerouac.
So will director Walter Salles pull off releasing an adaptation of what's been believed to be an entirely unfilmable book? The most recent trailer certainly is encouraging for any Kerouac fan. As for Twilight fans? Well, if they dug the vampire franchise's love triangles, perhaps they'll embrace Stewart's On the Road threesome.
Watch the trailer below for the anticipated adaptation, which stars Stewart, Garrett Hedlund, and Sam Riley as Paradise (who is based on the author himself.
[Image Credit: IFC Films]
More:
Kristen Stewart, Garrett Hedlund Swing, Smoke, Wax Poetic in On the Road trailer
Kristen Stewart Leads Kristen Dunst, Amy Adams, and More in On the Road Posters