Oscar Hopefuls Gear Up with Packed NY Film Fest Slate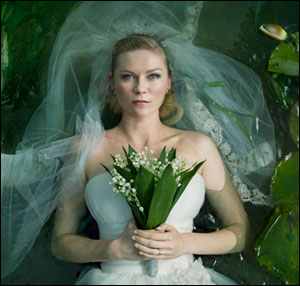 TIFF sure-as-shootin' hit us with an impressive kingdom of cinematic wildfire. The behemoth gallery of the festival's array of films left us starving for more of these big screen's golden parcels.
But TIFF can't have all the fun. The 2011 New York Film Festival, which goes down at the end of September, has offered up its own hefty heap of contenders for Oscar bait. Just gloss over the films and directors below, and you'll agree that NYFF's resume glows with Oscar-worthiness.
OPENING NIGHT
Carnage—Director: Roman Polanski (France/Germany/Poland)
CLOSING NIGHT
The Descendants—Director: Alexander Payne (USA)
CENTERPIECE
My Week with Marilyn—Director: Simon Curtis (UK)
GALA SCREENINGS
—Director: David Cronenberg (UK/Canada/Germany)
The Skin I Live In—Director: Pedro Almodóvar (Spain)
MAIN SLATE
4:44: Last Day On Earth—Director: Abel Ferrara (USA)
The Artist—Director: Michel Hazanavicius (France)
—Director: Alice Rohrwacher (Italy/Switzerland/France)
Footnote—Director: Joseph Cedar (Israel)
George Harrison: Living In The Material World—Director: Martin Scorsese (USA)
Goodbye First Love—Director: Mia Hansen-Løve (France/Germany)
Le Havre—Director: Aki Kaurismäki (Finland/France/Germany)
The Loneliest Planet—Director: Julia Loktev (USA/Germany)
The Kid With A Bike—Director: Jean-Pierre and Luc Dardenne (Belgium/France)
Martha Marcy May Marlene—Director: Sean Durkin (USA)
Melancholia—Director: Lars von Trier (Denmark/Sweden/France/Germany/Italy)
Miss Bala—Director: Gerardo Naranjo (Mexico)
Once Upon A Time In Anatolia—Director: Nuri Bilge Ceylan (Turkey)
Pina—Director: Wim Wenders (Germany/France/UK)
Play—Director: Ruben Östlund (Sweden/France/Denmark)
Policeman—Director: Nadav Lapid (Israel/France)
A Separation—Director: Asghar Farhadi (Iran)
Shame—Director: Steve McQueen (UK)
Sleeping Sickness—Director: Ulrich Köhler (Germany/France/Netherlands)
The Student—Director: Santiago Mitre (Argentina)
This Is Not A Film—Director: Jafar Panahi and Mojtaba Mirtahmasb (Iran)
The Turin Horse—Director: Béla Tarr and Agnes Hranitzky (Hungary/France/Germany/Switzerland/USA)
Source: Filmlinc