All the 'Star Wars' Cast Members Who Have Won or Been Nominated For Oscars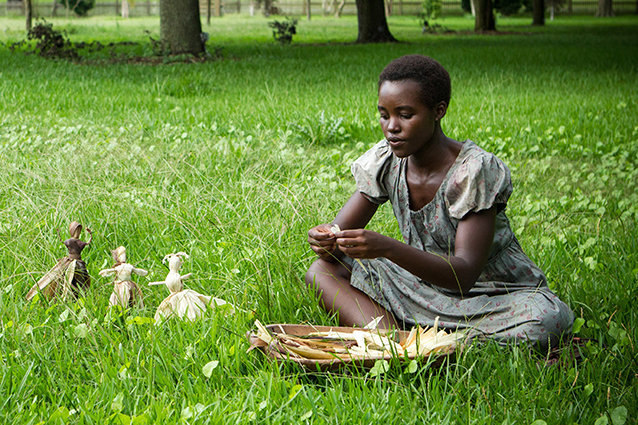 Fox Searchlight via Everett Collection

Ever since the rumors started swirling several months ago, the Internet has been waiting impatiently for a Star Wars VII casting announcement that included Oscar winner and instant style icon Lupita Nyong'o. They finally got that wish on Monday morning, when StarWars.com revealed that she would be joining the cast along with Game of Thrones star Gwendoline Christie. The pair join an impressive cast for the latest installment of the franchise, with acclaimed actors like Oscar Isaac, Max Von Sydow and John Boyega all playing significant roles. However, when it comes to buzz, they all pale in comparison to Nyong'o, who has won over both critics and fans since her breakout performance last year in 12 Years a Slave.

Casting an Academy Award winner is a big deal for a major blockbuster like Episode VII, but Nyong'o is far from the first winner to journey to a galaxy far, far away. Since the first film was released in 1977, the Star Wars franchise has featured several Oscar winners and nominees on both sides of the camera, and seen several of its alum take home the award later on. In honor of Nyong'o's casting, we've rounded up all of the actors, writers, directors and editors who fall in the middle of the Venn Diagram of "Oscar winners and nominees" and "involved in the Star Wars universe."

Academy Award Wins

PRE-STAR WARS: 
-Nyong'o, who won Best Supporting Actress for her performance in 12 Years a Slave at this year's awards, is the third actor who has taken home an Oscar before starring in one of the Star Wars films, and the fifth team member to hold the distinction.
–Alec Guinness won Best Actor in 1957 for his work in The Bridge on the River Kwai, before he played everyone's favorite Jedi Master and mentor, Obi Wan Kenobi. He later earned an Oscar nomination for the part.
-Composer John Williams, who has been nominated for a total of 49 Oscars, won his first for Best Scoring Adaptation and Original Score Song in 1971 for Fiddler on the Roof. Since then, he's won four more, including Best Original Score in 1977 for Star Wars. 
–Ben Burtt had established himself as a talented editor with two Best Sound Editing Oscars in 1982 and 1989 before he edited The Phantom Menace, Attack of the Clones and Revenge of the Sith.

POST-STAR WARS: 
–James Earl Jones, who provided the iconic voice of Darth Vader in the Star Wars films received an Honorary Oscar in 2011.
–Natalie Portman won Best Actress for playing Nina Sayers in Black Swan in 2010, five years after her final installment of the trilogy was released.
-Director Sofia Coppola played one of Queen Amidala's handmaidens in The Phantom Menace, and then went on to win Best Original Screenplay in 2003 for her film Lost in Translation. She was also nominated for Best Director and Best Picture that year.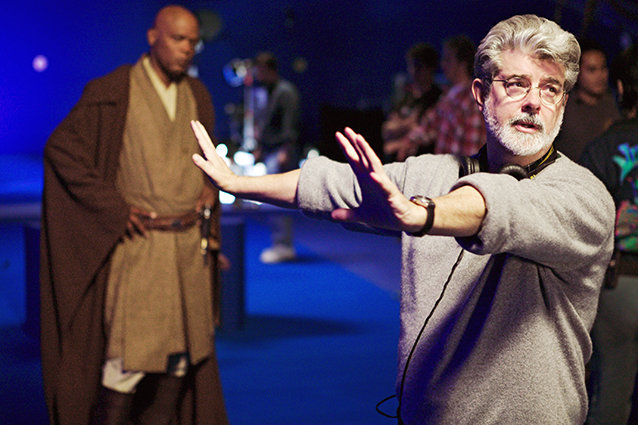 20th Century Fox Film via Everett Collection
Academy Award Nominations
PRE-STAR WARS:
-Before he created the franchise that eventually became Star Wars, George Lucas made American Graffitti, and was nominated for Best Director and Best original Screenplay in 1972 for his hard work. Five years later, he was nominated in those same categories for the first installment in the series.
–Terence Stamp was nominated for Best Supporting Actor in 1962 for his work in the film Billy Budd, 30 years before he played Supreme Chancellor Valorum in The Phantom Menace. 
-His co-star in that film, Samuel L. Jackson, was nominated for Best Supporting Actor in 1994 for his performances as Jules Winnfield in Pulp Fiction, a first of many iconic characters.
–Marcia Lucas received an Oscar nomination in 1974 for Best Editing alongside Verna Fields for American Graffiti, before winning the same award three years later for Star Wars, with Richard Chew and Paul Hirsch.
–Liam Neeson was nominated for Best Actor in 1993 for his heartbreaking performance in Schindler's List before stepping into the role of Obi Wan's mentor, Qui Gon Jinn in 1999.
POST-STAR WARS:
-After he played Han Solo, Harrison Ford was nominated for a Best Actor Oscar for his performance in the 1985 film Witness.
–Keira Knightley, who played one of Amidala's handmaidens in one of her first film roles, was nominated for Best Actress in 2005 for her turn as Elizabeth Bennet in Joe Wright's Pride and Prejudice. 
–Lawrence Kasdan, who wrote Empire Strikes Back and Return of the Jedi with Lucas, was nominated for Best Original Screenplay in 1984 and 1992 for The Big Chill and Grand Canyon, respectively, and Best Adapted Screenplay and Best Picture in 1989 for The Accidental Tourist. 
Other Awards Of Note
-Three of the key supporting characters in Attack of the Clones were played by actors who were nominated or have won AFI and AACTA awards, the Australian equivalent of the Oscars and the BAFTAs. They are: Rose Byrne, Joel Edgerton, and Jack Thompson.
-Ford has a star on the Hollywood Walk of Fame, and C3PO, R2D2, and Darth Vader have their "footprints" outside of the TCL Chinese Theater.
–Christopher Lee, who played Count Dooku in Attack of the Clones and Revenge of the Sith has never been nominated for an Oscar, but he has been knighted, made a Commander of Order of the British Empire and a Commander of the Venerable Order of Saint John, been awarded both the BAFTA and BFI Fellowships, and is a French Commander of the Order of Arts and Letters. He was also a war hero, serving as part of the RAF Intelligence and Special Forces during World War II, and was attached to the SAS for a time during his service. He also once climbed Mt. Vesuvius right before it erupted and fronts several heavy metal bands, because he's cooler than the rest of us could ever hope to be.