Oscar Gets a 'Chicago' Reunion it Doesn't Need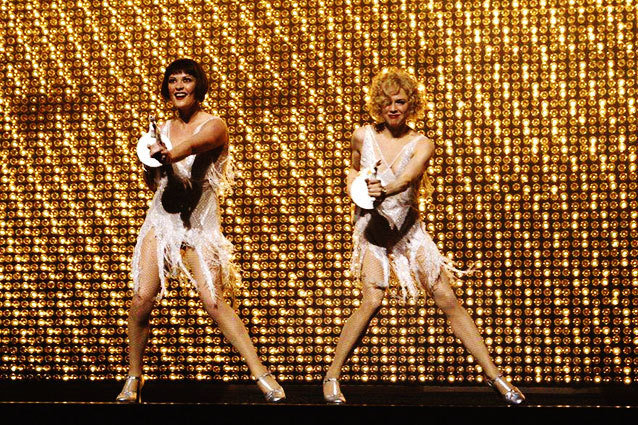 What was now the scourge of the TV world is now leaking over into the movies, at least by way of television. First we had to put up with an entertainment press that screams "Reunion!" like they're Elmo teaching a new letter every time two people from the same TV show are cast on another show together, and we now have to deal with "reunion" buzz at the Oscars. God, what do we have to do to make this stop?
RELATED: Everyone Shut Up About Your Damn TV Show Reunions Already
This reunion is for the cast of Chicago. Executive producers Craig Zadan and Neil Meron announced today that to celebrate the 10th anniversary of the film's Best Picture win, they have gotten together the cast of the movie – Renée Zellweger, Catherine Zeta-Jones, Richard Gere, and Queen Latifah – to present during the Oscars telecast. This wasn't such a feat for Zadan and Meron, considering they're the executive producers of this year's Oscars show as well. How altruistic of them.
Is this really the reunion we want or need? Ten years isn't really enough time to warrant a reunion. All of the people in the movie still look exactly the same! What if they did a reunion of the cast of like, I don't know, Ordinary People (we always need to check in on the state of Mary Tyler Moore's face) or Terms of Endearment (if only to make sure that Debra Winger is still alive somewhere). Give us something we can really be wowed by, like the cast of Schindler's List, which won the award 20 years ago. Or how about something that is totally unrelated. I'd love to see how all of The Goonies are doing. Oh, or what about a Mystic Pizza reunion? Where the hell has Lili Taylor been!
RELATED: 'Lost' Reunions: Hurley and Shannon on 'Californication'
This all just goes to show you that we don't really care about reunions at all. They're all so silly and arbitrary. This Oscars should be about recognizing the great new films, not wallowing in the greatness of the old ones. That is, unless there is an All About Eve séance reunion where the ghost of Bette Davis comes back to accept an honorary Oscar. Now that I want to watch.
[Photo Credit: Miramax]
---
From Our Partners:


Grammys: 11 Most Memorable Gifs (Celebuzz)


20 Worst Outfits at the Grammys (Vh1)
---
Oscars 2013 Special Coverage
---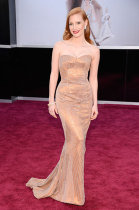 Oscars 2013 Red Carpet Arrivals: PICS!
• Anne Hathaway: Oscar's Worst Dressed?
• 15 Oscar-Winning Nude Scenes
• The Worst Best Picture Winner Ever
• Oscar's Problem With Pretty Boys
• Why Stars Should Fear Seth MacFarlane
• Oscars 2013: The Full Winners List
• The Winner, According to You