Our 2013 Oscar Predictions: Prepare for Your Betting Pool!
More so than the Emmys, the Grammys, or Uncle Ted's "Best Barbecue Sauces of the Year Awards" (everyone has one of those, right?), the annual Academy Awards ceremony feels the most like pop culture's attempt at a sporting event. There's pre-show entertainment, a major competition, and enough dancing to fill a half-time show. If this year's Oscars suffers a power outage, they'll have gone full on Super Bowl.
And as with all great contests, the betting pool has become an essential part of the night's festivities. To prepare you for cinematic throwdown of 2013 — in hopes that you walk away with a few bucks in your pockets — we've compiled our predictions for this year's Oscars. Be forewarned: unlike the folks at the esteemed Psychic Sports Network, we don't claim to have supernatural powers allowing us to perfectly call the winners. But we have done our research. Here's what we've come up with:
Best Picture
Should Win: Zero Dark Thirty
Will Win: Argo
Thanks to a whirlwind of controversy surrounding the portrayal of torture and its political ripple effect, Kathryn Bigelow's sweeping look at the 10-year hunt for Osama bin Laden exited the contender conversation by the time it opened wide in January. Riding Ben Affleck's epic Best Director snub, Argo took ZDT's place as the favorite. A win for Affleck's ripped from the headlines thriller will put it in a select group of movies that have won without their directors picking up, let alone being nominated for, a statue. With all the hype surrounding Argo's win, there is a chance that the blaring sounds of other award groups are clouding the true winner. Lincoln or Silver Linings Playbook could sneak up after months of raves.
RELATED: The Oscar Speech Oscars: 20 Best (and Worst) Academy Award Speeches
Best Director
Should Win: Michael Haneke
Will Win: Steven Spielberg
With Affleck out of the ring, there are two major contenders in this category: the legend, Steven Spielberg, for his restrained, theatrical work in Lincoln (a departure for the king of blockbusters) or Ang Lee, who employed 3D and CG effects to new artistic degrees in Life of Pi. Without a director tied to the Best Picture win, the Academy could hand this one to Lee just for his painterly decisions behind the camera. But we'll side with Spielberg — a safe bet when tradition has been thrown out the window. Likely winners aside, we wouldn't mind seeing Amourdirector Michael Haneke picking this one up for his elegant study of aging. Quiet and devastating — no special effects required.
See More Oscar Predictions:
Best Actor and Actress
Best Supporting Actor and Actress
Best Screenplay, Cinematography, Song, and More
Follow Matt Patches on Twitter @misterpatches
[Photo Credit: Warner Bros. Pictures]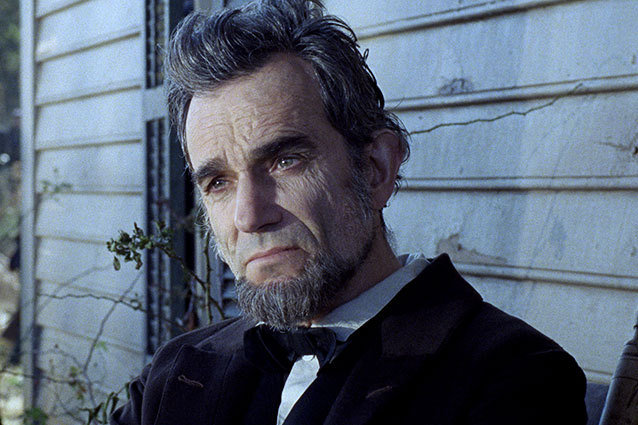 Best Actor

Should Win: Joaquin Phoenix in The Master

Will Win: Daniel Day-Lewis in Lincoln

This Oscar was Day-Lewis' the minute a snapshot of the bearded actor was released from set. He's not playing Lincoln in Lincoln. He's living Lincoln. That said, this will be Day-Lewis' third Oscar win, and we'd be okay with spreading the wealth. How about the unhinged, mentally chaotic stylings of Joaquin Phoenix in The Master? It's a raw performance, as physical as Day-Lewis' gentle Lincoln, with the added layer of visceral outbursts.

RELATED: Too Pretty For Oscar Gold: Is There a Male Double-Standard in Hollywood?

Best Actress

Should Win: Emmanuelle Riva in Amour

Will Win: Jennifer Lawrence in Silver Linings Playbook

Lawrence is fantastic in Silver Linings Playbook, a complex female ally for Bradley Cooper's depressed leading man. The Academy loves acknowledging the next wave of A-Listers, and there are few more worthy than Lawrence. If the Academy decides to wait on giving Lawrence her first (and certainly not last) Oscar, they may (and should) throw it to Emmanuelle Riva, who at 85 years old put herself through the ringer to terrify us with the prospect of losing oneself to time. Stunning, but not particularly "Hollywood."

See More Oscar Predictions:
Best Picture and Director
Best Supporting Actor and Actress
Best Screenplay, Cinematography, Song, and More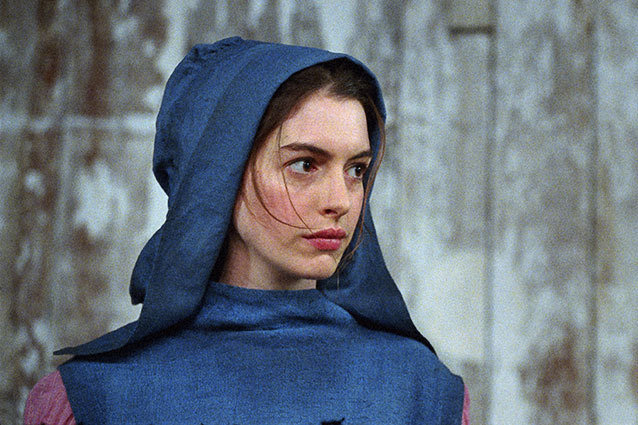 Best Supporting Actor

Should Win: Philip Seymour Hoffman in The Master

Will Win: Robert De Niro in Silver Linings Playbook

The last time De Niro won an Oscar was in 1981 for Raging Bull. Since, he hasn't done many movies that deserve the attention of the Academy Award. That changes with Silver Linings Playbook and, even with fierce competition (Supporting Actor is the most up in the air of all categories), expect the Academy to jump at the chance to award him again. In a just world, this would be Philip Seymour Hoffman taking home his second statue for his spine-tingling work in The Master. But who can blame the Academy for wanting De Niro to reclaim his former glory?

RELATED: 10 Actors Who Won Oscars For The Wrong Movie

Best Supporting Actress

Should Win: Anne Hathaway

Will Win: Anne Hathaway

Oh, just give it to her already! Her "I Dream a Dream" is the knockout movie moment of 2012. That's what "Supporting" is all about and Hathaway, despite a sliver of the world outright despising her, deserves the career boost that the Oscar delivers.

See More Oscar Predictions:
Best Picture and Director
Best Actor and Actress
Best Screenplay, Cinematography, Song, and More