New 'Pacific Rim' Clips Let Us Know That No One Touches Idris Elba
There are still a couple weeks to go before Pacific Rim is released on July 12, but we've got a few new clips to whet your appetite. They show some impressive fight sequences, giant monsters and equally giant robots designed to fight them, and explosions, of course. 
But the most important thing you should take away from these clips is that Idris Elba is the last man standing. He lays down some Fight Club-style rules for Charlie Hunnam, telling him to 1. Never touch him again, and 2. Never touch him again. Seriously, Charlie Hunnam, who do you think you are? No one just touches Idris Elba without his permission. Get it together.

Giant aliens, giant robots, giant explosions. Everything in this clips is giant… except the boat being dragged across the city. That looks small in comparison.

Rinko Kikuchi takes Charlie Hunnam to the mat. Get it, girl.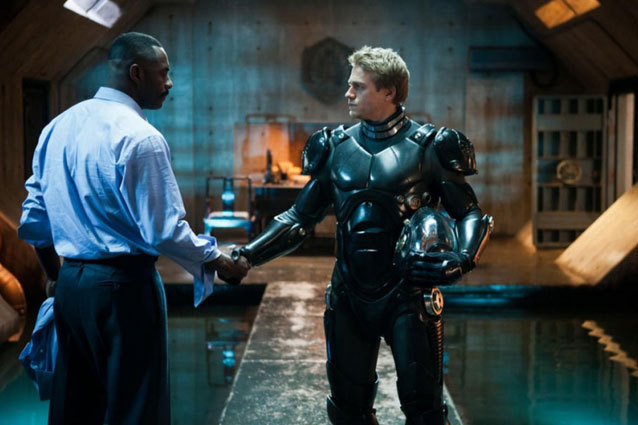 Follow Jordyn on Twitter @jordynmyah | Follow Hollywood.com on Twitter @Hollywood_com
More:
Which Is the Most Intimidating Part of 'Pacific Rim': the Robots, the Monsters, or Idris Elba?
The Monsters vs. Robot Battles In New 'Pacific Rim' Trailer Are Even More Awesome Than You'd Imagine
Sea Monsters Storm In New 'Pacific Rim' 2-Minute TV Spot