Review: 'Palo Alto' Is a Devoted But Uneven Tribute to Teenage Ennui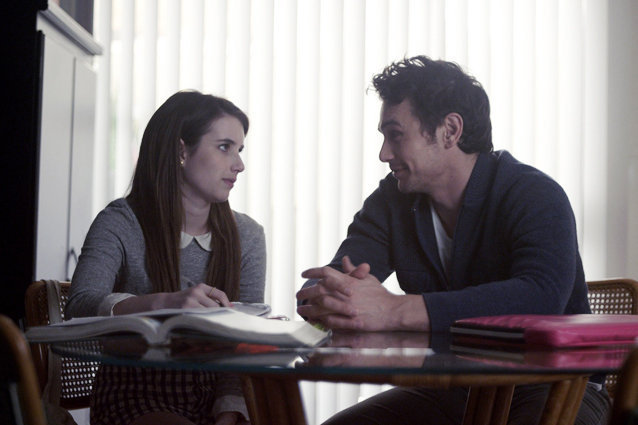 Tribeca Film via Everett Collection
Palo Alto bleeds aimlessness in a lot of good ways. In the tradition of Dazed and Confused and The Last Picture Show, Gia Coppola's directorial debut lands us knee deep in the ennui of a self-contained society of small town teens, daring us to dive right into a neon cesspool vacant of hope or self-actualization. Keeping in step with the mentioned films, Palo Alto is far less interested in telling a story than it is in painting a picture. The spectacle that results is beautiful, piercing, and — quite definitely — Coppolian. But it hits some difficulty when it tries to move beyond its frame.
Adapted from the short stories of at-least-he's-always-interesting James Franco (who is featured in the movie as a sneakily lecherous soccer coach), Palo Alto tags us to the corroded souls of a gaggle of misguided high schoolers in suburban Central California. Emma Roberts is the ostensible lead; her April is a sullen young woman whose chief character trait is sympathetic disillusionment. Her paths cross here and there with Mr. B (Franco) and likewise wayfaring classmate Teddy (Jack Kilmer — son of Val, who has a brief part in the film as the space cadet stepfather to Roberts), who is lightyears away from appreciating the gravity in his drunk driving episode and subsequent community service.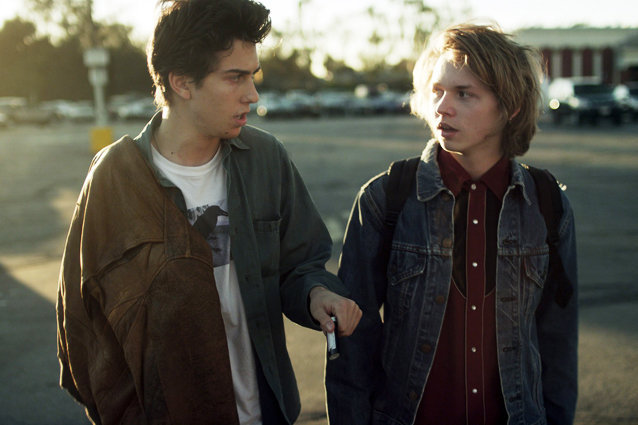 Tribeca Film via Everett Collection
The highlight of the bunch is Teddy's pal Fred, a compulsively obnoxious clown who The Naked Brothers Band's Nat Wolff stuffs with palpable agony and confusion. Buried inside of him, April, Teddy, and the scattered secondary players who work to identify the core of the proper main character — Palo Alto itself — lives our story, never progressing in any direction thereon out. The film is a snapshot of the pangs, frustrations, misgivings, malfeasances, and so on of the kids, adults, and neighborhood in question. In this form, it glows.
But Palo Alto tries to drive its story forward, yanking April, Teddy, and Fred out from the stronghold of their communal desperation and throwing them into the beyond. It's this forward motion that brings our attention to the delicate seams of the film, its unpreparedness in handling the story as much more than a lasting glimpse. We feel the elements slipping away from Coppola as she attempts to set them on a motive course for the first time in the third act, and so we have a tough time staying adhered as we once were to the characters — the falter is doubled by the fact that this emancipation comes at the intended peak of their emotional journeys. 
Although the film might leave off dabbling in undeveloped turns — feeling frayed, uneven, and incomplete (I suppose it's hard to insist that such qualities are inappropriate for the story at hand) — it spends the lion's share of its time in a remarkable establishment: a portrait as lifelike as it is dreamy and as funny as it is haunting. It might lose its balance when it grabs for agency, but it offers an image very much worthy of our eyes.
4/5