The 'Paper Towns' Trailer is Finally Here and It Looks Quirky & Perfect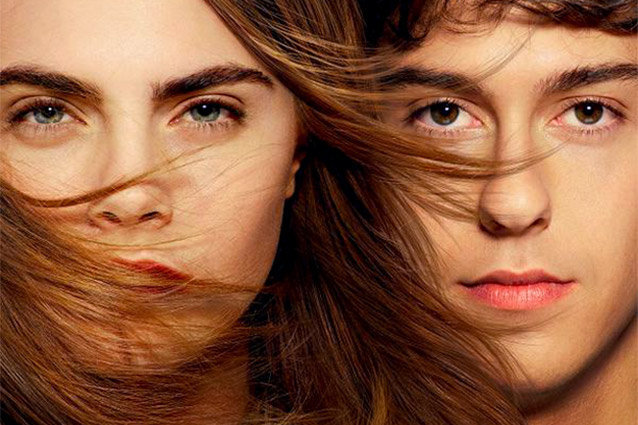 20th Century Fox Film
Fans of The Fault In Our Stars and John Green have been anxiously awaiting this day…the trailer for Paper Towns is officially here! If we must say, it looks fantastic.
Paper Towns is based on Green's 2008 novel of the same name, starring model/actress Cara Delevingne and TFIOS's Nat Wolff. Paper Towns is a coming-of-age story centering on Quentin and his enigmatic neighbor Margo, who loved mysteries so much she became one. After taking him on an all-night adventure through their hometown, Margo suddenly disappears–leaving behind cryptic clues for Quentin to decipher. The search leads Quentin and his quick-witted friends on an exhilarating adventure that is equal parts hilarious and moving. Ultimately, to track down Margo, Quentin must find a deeper understanding of true friendship–and true love.
Watch the ah-mazing full trailer here:
Cara and Nat are adorable together:
20th Century Fox/tumblr.com
We know trailers are short, but from this one, we can tell they've got a chemistry that will have us cheering them up from our theater seats. We cannot wait.
Paper Towns is in theaters everywhere July 24, 2015! Will you be seeing it at midnight like us? Chat with us on Twitter!